Instruction
Technology development names (naming) is pretty simple. To start with the analysis of the target audience, which in the case of Agency of real estate will depend on your specialization. You only sell the apartment, or just rent them? Or both? Whether you are engaged in transactions with residential buildings, offices, etc.? In addition, an important price category of propertyyou sell or rent it.
In a good title should reflect the specifics of your business. If you are doing transactions with residential and non-residential premises (buildings), it is hardly justified to call your Agency, for example, "Buy a house!". It is not necessary to pick up and too abstract or faceless name, the more that such names very much. In addition, they are quickly forgotten. Someone can pass by your Agency, see the sign and then forget what was written on it. And he will not become your client, but I could.
It is important to take into account the target audience. If your Agency real estate sells mainly low-cost apartments on the outskirts, there is no point in titles like "Elite Estate". Conversely, a wealthy client does not enter the "affordable housing Agency "Your house".
Always worth checking out on the Internet, some agencies of real estate , there are near to your as they are called. You should differ from them - in the best, of course. You can also make a list of the names of these agencies and show it to your friends who have used the services of agencies of real estate. Which of these agencies they know? What titles they consider themselves successful? Their views should be taken into account.
As a rule, after the previous stages, you can begin to think of their names. Think of about ten, no less, and then by process of elimination (again, you can consider the opinions of your friends) leave the best. Also worth checking each name on the search engines all of a sudden the Agency of the real estate under the same name already exists?
Advice 2: How to call an Agency
Often real estate agencies give a plain, not very expressive names. Most likely, this is because the nature of the business, but the skillful application of techniques for developing names, you can give a resounding name of any firm.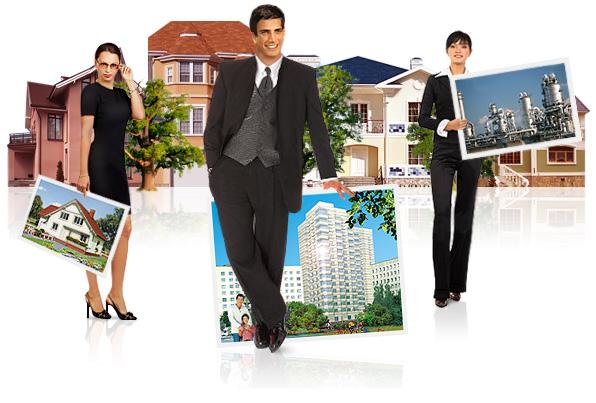 Instruction
Development of the name is called naming. First you need to analyze the target audience, which will vary depending on the specialization of your real estate Agency. You rent housing to rent, or even sell them? Do both? Do you sign the transaction for the rental of non-residential premises for offices? It is also important to consider the price the value of real estate with which you are working.
In the name of your Agency should reflect the specificity of the direction of your business. It is not necessary to call it "Sell the house!" if you engage in transactions only in rent of uninhabited premises. No need to call the Agency boring, faceless name, which are already a dime a dozen. Moreover, they are easy to forget. People can pass by your Agency, read the sign and not remember it. And you will lose a potential customer.
Note on the target audience. If you sell cheap houses on the outskirts of a city or village, you should not call the Agency "Elite real estate". Also the rich man will not go to the office called "Affordable housing at affordable prices".
Check on the Internet, what agencies already exist near you, what they are named. After all, you have to stand out, be better than them. Make a list of these agencies and show to several friends, let them answer how the Agencym they had to work? Which ones are the best titles? Some of them completely unknown? Consider their opinions when choosing the name.
After compliance with the preceding paragraphs, you can begin to think of their names. Write them at least ten, and then start zeroing. Leave the most suitable. And then check if there is already registered with this name agencies on the Internet. If not - register the name of the Agency and begin an advertising campaign.