You will need
— 1 liter of milk;
— 300 grams of cereals;
— 50 g of butter;
— sugar
jam
honey to taste.
For the oatmeal:
— 200 ml of milk;
100 mg of flakes of oat groats;
— 1 tsp of olive oil;
Sol
sugar to taste.
For rice porridge
cooked in a microwave oven:
— 500 ml of milk;
— 500 ml of water;
— 150 g of rice;
— sugar
salt.
Instruction
Semolina calaulate the milk into a saucepan, put on fire and bring the milk to boil. Do not use for cooking porridge enamelware. Using a small sieve pour the milk into the semolina, stirring constantly. Turn down the fire to minimum. Cook for about 2-4 minutes, not forgetting to stir porridge. Semolina is cooked so quickly, because it is made from milled wheat grain. Then cover the utensil in which the cooked semolina, cover and leave for 5-10 minutes for full swelling and softening cereal. Add the prepared semolina porridge with butter, sugar, honey or jam to taste.
Celadonite oat milk to a boil. Also oatmeal porridge can be boiled in water. Stir in the sugar and salt to taste. Oat flakes pour in boiling milk, stir. The heat lower to medium and cook for about 10 minutes. The flakes are cleaned milled cereals. In the process special handling grain cereal is soft, thin, fast razvivayusheysya, however, it loses many useful properties. Except from oats, porridge can be cooked from rice, buckwheat cereal. Pour into ready porridge, refined olive oil, stir, cover and leave to infuse for a few minutes.
Rice porridge cooked in microwave reciprodate rice in running water. Pour cereal in a bowl suitable for microwave ovens, with a volume of 1.5-2 L. Pour the rice with water and place in the microwave on full power. Bring to the boil and cook for 4 minutes.
Drain and pour the rice milk. Add the sugar and salt. Mix cereal and cover with a lid. Install power microwaves on the average. Cook porridge for 5-8 minutes. Leave prepared rice porridge for 5-10 minutes to infuse before eating.
Advice 2: How quick cook barley
The composition of barley porridge includes almost all the necessary minerals and vitamins. But despite this, some refuse its use due to the fact that barley be prepared for a very long time and requires pre-soaking. Ways fast food exist, although their not so much.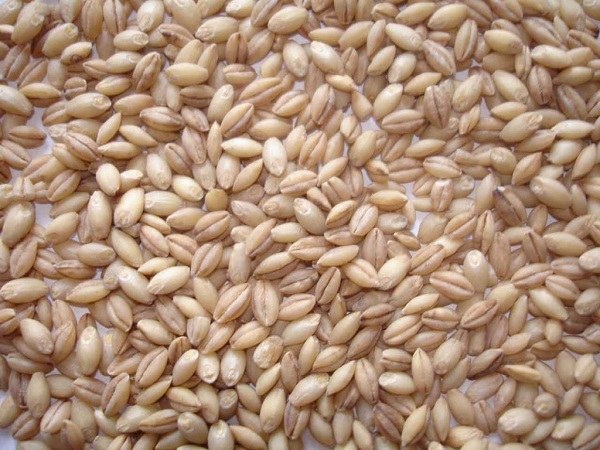 You will need
- pearl barley;
water;
Sol;
- butter.
Instruction
Pearl barley, unlike many other crops, has a major drawback – the cooking duration. To cook
barley
properly and get a tasty dish, rump sort, wash thoroughly, transfer to a bowl, cover with cold water and leave for 10-12 hours. 1 liter of water take 1 Cup of pearl barley. This method requires a long pre-soaking, but it is not always convenient.
To quickly cook barley, groats loop, rinse thoroughly and pour in boiling water and boil rump for 2-3 minutes on high heat. Drain the water and pour the grits in cold water. Put on fire and bring to a boil, reduce heat to low, add salt, butter and cook until complete evaporation of water.
For quick cooking barley rump sort, wash, pour hot water and bring to a boil. Drain the water and again pour hot grits, but slightly salted water. Add the oil, stir it well, close the lid and bring it to readiness in the oven, preheated to 180 degrees.
To cook barley quickly and in the microwave. Currently on sale are barley, packaged in bags. It is a little expensive, but time and effort on its preparation takes a little. Take the bag of pearl barley, place it in a glass bowl, cover with cold water and place in the microwave on maximum power for 10-15 minutes. After you reduce the power and leave until completely cooked cereals.
For quick cooking barley use the pressure cooker. To do this, pour into the container of water, put the barley in a pan for boiling rice and turn on the steamer. Cooking time, usually indicated in the recommendations when buying appliances.
Useful advice
Add 1 tbsp oil in boiling water in which to cook cereals to porridge prepared faster and better seethe.