You will need
1) Passport
2) a Certain amount of money.
Instruction
For the record in the library is nothing difficult to do not necessary. Public authorities have simplified this process in order to more people to introduce to knowledge. Of course, a library is not free, but using it requires much less money than buying one book. Therefore, it is necessary to go to the library and find out the cost of services. Usually, when writing need to pay a Deposit from 100 to 200 rubles, depending on age, and from 5 to 10 rubles for registration form.
Knowing the fees, take the required amount of money and a passport. If you are young and do not have passports, ask the parents to go with you. Then to record you will need their passport. In some libraries, the principle of recording on a local residence. Therefore, decide this issue and better precisely consult about it with an employee of the library.
Arriving at the library, please contact any staff member with a request on the record. After receiving your passport, the librarian fills in the information about you in a special notebook. You will be asked to provide your contact telephone numbers. After that you will have a personal form, which will specify information about the literature taken and for how long. Paid services, you can start to use the library. Books are usually issued for a period of 10 days.
Advice 2: How to get a library named after Lenin
Library name of Lenin, renamed the Russian State library (RSL) is an institution that has one of the largest stocks of books in the country. So many people looking for rare books, are written there. How do you do it?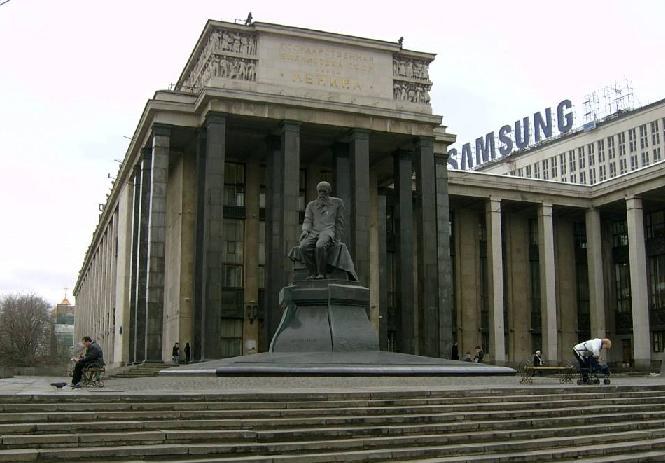 You will need
- passport;
- diploma;
the student's card;
- money to pay for the manufacture of a pass.
Instruction
Select which of the library building you prefer to obtain the library card. You can do it in Moscow at ulitsa Vozdvizhenka, 3/5, or in Khimki, a branch of the library street Library, 15. This document will be valid in both branches of the library.
Come to one of the offices of the library during business hours. They last from nine to eight PM on weekdays and from nine to seven on Saturday. Sunday the library is closed.
Bring necessary documents - passport, student ID or student record book, a diploma of education. The ID must be a domicile registration stamp. Foreign nationals except the originals will have to submit another translation of documents into Russian language, certified by an official translator or a notary public.
Contact the administrator at the entrance to the library and ask where you can obtain the library card. For permanent document you will need to take a picture. The is done on the spot using a special apparatus. Its cost is included in the total amount charged for registration of a library card.
After making a ticket pay the cost. In 2012, she is 100 rubles. With the help of this card with your photo you can go to the library that day, when we were doing the paperwork.
Is the advice useful?
Those who do not learn in high school and has no College education, can obtain a permanent library card. However, they can get a pass for one day only upon presentation of a passport. New this case, the right user of the library will be limited. For example, such a reader will not be able to take books home. He will be able to use various kinds of catalogues, books in open access and make some queries in the stacks.