You will need
- cold and hot water;
- ice from decoctions of herbs;
- potatoes;
pumpkin;
green tea;
- bandages or gauze;
- cabbage;
- parsley root.
Instruction
Try to make a contrast washing. Rinse face several times alternately cold and hot water, finish washing with cold water or wipe with ice. Well, if your refrigerator is in this case harvested ice from the decoction of celandine, chamomile, St. John's wort.
Sit comfortably in a chair and make yourself a massage. Easy stroke and pinch the skin from the center to the periphery along the massage lines. Run your fingers from top to bottom – first on the forehead, then under the eyes, to the temples from the nose, the cheekbones. This massage will take no more than minutes, during this time, improve microcirculation of the skin and puffiness of the face reduced.
Make a mask from raw potatoes. Grate peeled potatoes on a grater, gently squeeze the pulp (juice you can drink, it is good for digestion) and apply the pulp on the face. Minutes rinse with warm water.
Finely chop the pumpkin and cook over low heat, adding water. When it seethe, let cool and add the honey (in two parts pumpkin to one part honey), and stir. Apply on face and rinse after 10 minutes.
Flavored brew green tea and cool. In a cool infusion of wet cloth gauze and apply to face, remove after 10 minutes, rinse the skin.
To relieve swelling of the legs, wrap them with cabbage leaves or a paste of mashed cabbage, from top to wear leg warmers or wrap the feet with bandages. After an hour it will be noticeable result, but it is best to do this procedure at night.
If you often swollen eyelids, mince parsley roots and freeze. As soon as the need is urgent to remove puffiness, place defrosted ground on the cloth and apply to eyelids for 10 minutes.
So in the morning look, try the evening to drink less fluid, not to drink alcohol, eat fatty, salty and spicy. In addition, it is good to drink a Cup of diuretic tea.
Advice 2: How to quickly remove swelling of the face
Swelling of the face usually appear due to overwork, lack of sleep or nervous exhaustion. Sometimes fluid accumulation in the body occurs due to hormonal failure or abnormalities in the kidneys and heart. To remove the puffiness, you can use compressor, but will not prevent the visit to the doctor to check the body.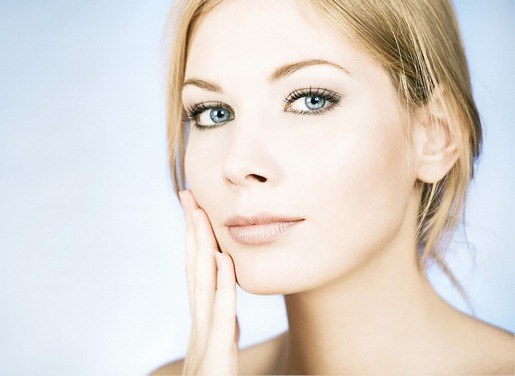 You will need
tea;
- cold water;
- ice;
- potatoes;
- cucumber;
- parsley root;
- sea salt.
Instruction
Wash your face with cold water to
remove
puffiness from the face. If that doesn't work, wipe the skin with ice – cold tonic, which improves the outflow of fluid. Make ice in advance of a decoction of rose petals, chamomile or tea.
Make a mask out of green tea. Steep 2 teaspoons of leaves in 200 ml hot water. Steep 10 minutes, strain. Soak gauze or a small towel in the decoction and apply it for 10-20 minutes on the face. In the end wash your face with cold water and apply light toning cream. Black tea can also be used to relieve swelling, but only on the condition that you have dark skin.
Grind a raw potato on a grater or in a food processor. Slurry wrap in 2 layers of gauze and apply to face for 10 minutes if you have time, hold the mask a little longer. Instead of potatoes suitable and grated parsley root – this mask has a bleaching action and helps reduce wrinkles.
Slice the cucumber, slice or grate. Apply to face for 15 minutes, then rinse and proceed to apply makeup.
If you have swelling not only on the face, but you feel the heaviness throughout the body, take a cool bath with sea salt. Be sure to wash with salted water. Then stand under a contrast shower. Swelling will begin to go in the next hour.
Limit the amount of fluid before bedtime. If in the morning a very important meeting and you need to look good, accept or urological diuretic fee for a few hours before bedtime. Don't worry, he will take time to work, so you don't have all night to run to the toilet.
Get yourself checked out at the hospital if the swelling appear constantly. After passing all tests and undergo ultrasound will become clear why fluid builds up in the body. You will be assigned a treatment that will help prevent facial swelling.