Instruction
Of course, the backpack, as well as any other accessory, is not suitable to all your wardrobe. The range of shops in the majority of backpacks offers the sporty models. If you have the appropriate style: you prefer to wear jeans, sneakers and windbreakers are unisex, feel free to buy a capacious sack – your back will tell you "thank you."
If you a feminine girl, pick up a backpack will be more difficult. However, do not despair. Of course, an evening dress and heels you won't wear it, but to find a model that will look good with the fun dress in small flower and ballet flats, it is real. Please note small leather or suede backpacks. Will fit you and small crossbody bags made of cloth.
If you like to dress brightly, it offers a huge selection of backpacks with colorful prints. It could just be a backpack with geometric pattern "acid" colors or the image of your favourite comic book hero. Specially for girls backpacks are sold with a pattern of large flowers. Pick a scarf or bracelets of the same color with a backpack – you'll look stylish.
To wear backpack is not only beautiful, but also smart, especially if you have it really hard. After you put the backpack on the back, it should be customized. Start with the belt – its the middle of should fall on the hip bone. Then tighten the shoulder straps. They should be taut, but do not overdo it, otherwise the whole load will go to the hips and will fall on the shoulders.
Fix the straps of adjustment of position (they are over nadlezni belts) in the area of the clavicle. You can then pull the lower straps of the belt that will attach to a backpack for more resistance. In the end, after you tightened all the buckles and made sure that you are comfortable, fasten chest strap.
Advice 2: Stylish women's backpacks
The backpack has long ceased to be associated exclusively with tourists, athletes and students. Now this stylish and practical accessory has in her wardrobe many urban fashionistas.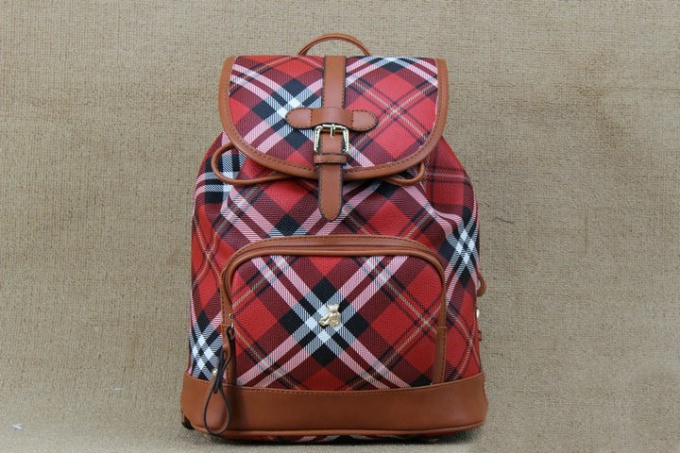 Materials, finishing and fulfillment of women's backpacks


Women backpacks are made of different materials. The most popular textiles. There are original models of backpacks from linen, cotton, and synthetic fabric. Never out of fashion accessories made of denim. The material of the backpack can be plain or patterned. Prints is a tremendous diversity. Fashionable spring-summer season 2014 offers womens backpacks polka dot, stripe, plaid and small flower.

Backpacks made of genuine leather and suede look restrained and elegant. Such models usually have an average or small size. They can be decorated with studs, metal studs, embroidery, fringe or tassels. Leather make this season's backpacks transformers. This accessory can be worn on the back and on the shoulder like an ordinary bag with a long handle.

Women's sports and travel backpacks are traditionally made mainly of synthetic materials. These models differ in capacity and sound organization of interior space. They can have special inserts made of plastic to give added rigidity to the back of the backpack.


What to wear with women's backpack


This accessory can also be fit to almost any style of clothing except formal and strictly business. Textile backpacks combine perfectly with any jeans, sports clothing and things of casual style. Spacious models, which can put laptop, books, notebooks, sandwiches and a thermos of tea, and serve as trustworthy companions of pupils and students. Fabric backpacks are a smaller size perfect for city and short country walks.

Model made of leather with fringe or tassels fit perfectly to the attributes of the style boho. They look very impressive in combination with long colorful skirts, loose blouses with embroidery and sandals of interwoven straps. Also bright outfits in boho style you can wear a small textile backpacks, decorated with embroidery, beads and wooden beads or patterns, crochet and knitting.

Strict and laconic backpacks made of dark solid leather with no decorative elements are suitable for office and semi-formal meetings. They go well with classic blouses, skirts, pants, and jackets in the style business.