Instruction
If the item is washable, try to wash a grease spot ordinary soap. If the washing is not available – clean thing, put it under the stain cloth and sprinkle it with potato starch.
Wait until the part of the starch is not absorbed by the fabric, and clean cloth. Then, pour one more portion of the starch, and then brush until the stain is blackness, and all the fat is not absorbed by the starch.
Fresh grease stain effectively sprinkle with salt, changing the salt as the absorption of fat.
You can also spot treat with talcum powder, then cover the thing, laid out on a flat surface, a tracing and Ironing. Similarly, a fresh stain you can sprinkle crushed dry chalk and leave for two hours, then brush off the chalk brush.
Dilute three tablespoons of ammonia half a teaspoon of salt. Received a liquid treat the stain until it disappears.
If the stain does not go away, as it is persistent and chronic, dissolve potato flour with water to a thick slurry, and apply it on the stain. After a few hours remove the flour mixture and treat the spot with a stain soaked in gasoline with a cloth.
After that wipe the stain with a piece of stale bread, and wash the thing in warm water. Gasoline in General is effective in the elimination old spots – put under the spot tracing paper, soaked with gasoline and wipe the stain from the edges to the center from the outside. Rinse the cloth in warm water.
Also old spot hot you can sprinkle with potato starch, gently rubbing it into the fabric.
For light fabrics preferably used in the purification of ammonia, diluted in cold water.
For silk fabrics soften cleaning solutions glycerin – add a tablespoon of glycerin and half tablespoon of ammonia in a tablespoon of water.
With woolen clothes grease stain well to remove gasoline, and with velvet – a slice of warmed bread.
Skin spots are removed with a mixture of dry starch and gasoline, and carpets – sawdust soaked in gasoline.
Advice 2: How to get the stain out of the tablecloth
Generously furnished with table, fine food, good company – who doesn't love the holidays! And to sit at a table covered with a white cloth, a double pleasure. But every housewife knows how difficult it is after the feast, bring the tablecloth in order. These tips will help you deal with stains in one account.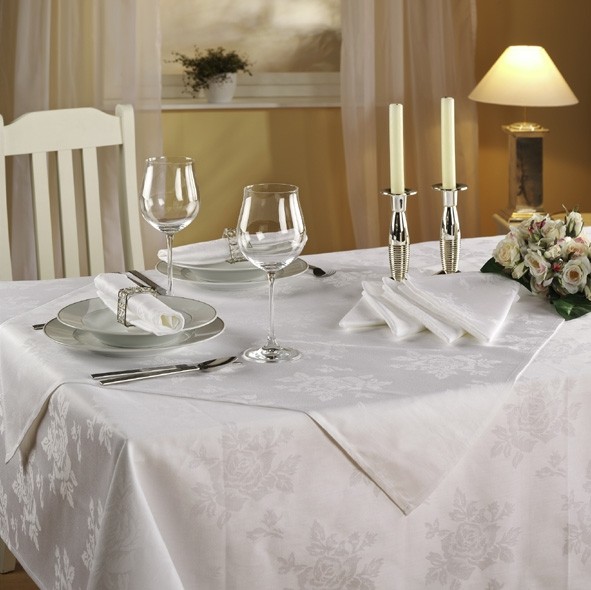 Instruction
Often, headache Housewives take spot from different wines. Red wine can be eliminated with a mixture of glycerin and raw egg yolk in equal parts. Treat tough spots with this squad, then rinse with warm water.
Stains
from white wine, liqueurs, beer and remove soap solution (about 5 g) of baking soda (half a teaspoon) and a glass of water. Moisten with this solution the stains and leave it for a day. After that, rinse the product. Another way to get rid of wine stains is soaking
the tablecloth
in citric acid. For this you will need a glass of warm water and one teaspoon of citric acid. After soaking, rinse the tablecloth.
Fresh stains from fruit and wine can be removed by treating them with ammonia or a soda solution, then rinse with water. Also, these cloths can be soaked in milk, and then wash.
Will help to get rid of stains, oddly enough, is potassium permanganate. First, moisten the dirty place with a solution of potassium permanganate, and then wipe it with a solution of hydrogen peroxide at the rate of one teaspoon in a glass of warm water.
Fresh spot fat sprinkle first with salt, shake in a few minutes and repeat this several times. Coping with oily stains, you can use talcum powder or chalk. Sprinkle over the stain, cover with blotting paper and iron the iron, heated to medium temperature. If the stain is not displayed immediately, leave the talc at night.
Get stains from fruit juices, you can use ammonia and hydrogen peroxide. Take half a teaspoon of ammonia and hydrogen peroxide and stir in a glass of hot water. Place the solution in a dirty area of the tablecloth, and then rinse.
Coffee and tea stains also bring a lot of trouble. But you can cope with them. From the coffee stains will help to get rid of warm glycerin. Traces of tea on the tablecloth disappears after you process them with a mixture of four parts glycerin and one part ammonia.
Tough stains from tomato and beet first, just need to wash in warm water with soap, and then sprinkle the stain with citric acid. Then the fabric must be rinsed. If, despite all efforts on the tablecloth there are traces of spots, you can boil them with hydrogen peroxide. But be careful with coloured fabrics.