Instruction
The most effective way to get rid of sleep is a physical activity. If you are in the workplace, then go out for 15 minutes on the street and walk briskly around the neighborhood, actively inhaling air into the lungs. You will feel a rush of energy and strength, and drowsiness will disappear at least for a while.
To the desire to sleep, did not return quickly, you need to enter in your life's routine activities and do them regularly. Then the tone would be in order to the brain will start to receive sufficient oxygen, and drowsiness will cease you to visit. Daily Jogging, gym, dancing, Biking, roller – choose what you like and never let a day without sports.
To not want to sleep during the day, you need to sleep at night. The standard time required for the body to fully recover, is 8 hours of sleep. But it is necessary to start from their own feelings, you may need less time or more. Do not neglect sleep at night, because it's an important part of your life.
Morning has a capital value in how will be your day. In order not to experience daytime fatigue, you start your day cheerfully, with a contrast shower, a five-minute charging and a full Breakfast. The house should be cool and breezy, in that case your body will be fully restored and active, and you can forget about the desire to sleep all day.
As for the food, except that it must be complete, it is also important how much energy you get from each meal. Start your Breakfast with complex carbohydrates for example oatmeal. For lunch eat pasta with tomato sauce, and it gives you a new flow of energy and forces. Snack on citrus fruit, in addition, that they stimulate, oranges and grapefruits give a good mood.
Stop drinking coffee large mugs, vigor is fleeting from him, and after drowsiness bore down with double force. Drink tea, plain, with lemon or syrup of Eleutherococcus.
Avoid deficiency, because of lack of vitamins can begin malfunctions of your body. And drowsiness is one of them. Take a multivitamin, drink various herbs and tinctures, eat maximum full.
The lack of light can trigger the desire to sleep, therefore, make sure that the room was penetrated by daylight and sunlight. Try to keep the house light was more space, avoid dark Wallpaper and curtains.
Essential oil will help you in case of drowsiness catch you by surprise. Pre-select your favorite scent that invigorates you and stimulates. It can be any flavor, but most often they are needles, sandalwood, grapefruit, Jasmine, lavender. Hold the bottle with aromatic oil to your nose every time you feel tired. For permanent effect can fill the room with your favorite aroma using the aroma-lamp.
Advice 2: How to fight sleep at work
Almost every person faced with this problem, when at the beginning of the working day you do not want anything to do, and the only desire is to lie down somewhere and sleep. In this condition the body becomes sluggish, eyes gradually closed, and in the mind – a complete absence of any thoughts. Most with this problem is trying to cope on their own, but there are effective ways in which you will be able to fight sleep at work.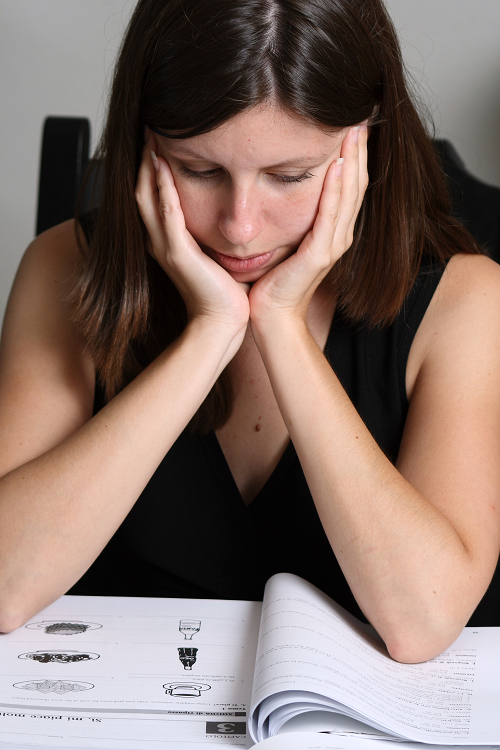 Instruction
You first need to remember that when a person does the same work over a long period of time, it executes on the machine, and this affects the body like a sedative. In this case, you must try to find any other employment. If this is not possible, then you can bring order to your desktop, go to chat with other employees. Your main goal is to change the environment and thus to restart your brain.
Everyone knows the fact that the human body there are specific points, influencing on which you can activate your body. In the workplace it is best to massage your fingers: go shipovymi movements of all fingers from the tip to the base. It will give energy to your body and also positively affect the immune system.
Then you can perform another exercise: quickly RUB one hand with another, then with the same pace, hands cheeks, and in the end lightly tap with your fingers on the head. Each part of the exercise must be carried out not more than 5 seconds. At the same time within a minute massage the ear.
If possible, try to go outside and get some fresh air. Even a few minutes of being on the street, will invigorate your body. The lower the temperature, the better. In that case, if you can't get away from the workplace, then at least open a window.
On the human body have an enormous impact aromomasla. If you breathe them for about 15 minutes, you will soon be able to focus. Often, however, work colleagues may be against it, in this case, it will be enough to put a few drops on the nose.
The most effective refreshing drink is coffee. But remember that you can drink it no more than 2-3 times a day. As an alternative, you can prepare strong brewed green tea. Add in a mug of tincture of ginseng, and you will feel re-energized.
At work you will hardly be able to take a contrast shower. So there will be enough to wash on the same principle (cold and hot water). Women can just hold hands in the water and then moisten the neck.