Instruction
Choosing a flash drive, first of all, you should know that USB Flash drives are not only memory but also data transfer rate, physical size, ability to protect data or materials and can be as a simple office means of storing and transferring data a stylish image device.
If you are looking for a flash driveto be able to transfer files and folders of small size from one computer to another, you can choose any model with memory of 2 Gb – it will be enough for these purposes.
If you have to copy to a USB flash drive large amounts of information, music or films, then you should pay attention to models of flash drives with capacity from 8, 16 or 32 Gb. The cost of flash drives with a capacity of 64, 128 and 256 Gb is too high and in this price category it is better to look for compact external hard drives.
Choosing a flash drive with a storage capacity of 4 Gb, be sure to pay attention to data transfer speed – if the speed is less than 30 MB/s, you risk to lose the data up too much time.
If you care about privacy information stored on the flash drive is of paramount importance to you, choose a model that offers preset programs to protect data with a password.
If you are looking for a stylish accessory that combines the portability of data, look at the models in metal cases finished in leather or wood. This flash drive will always attract attention and will say a lot about its owner.
Do not forget about the physical size of the drive are quite bulky and can occupy a lot of space in your pocket or purse, and close to his body the adjacent USB port in the computer. If size matters, then pay attention to the models of flash drives, the dimensions of which in length does not exceed one and a half inches.
Advice 2: How to remove a password from a flash drive for phone
Flash card the phone can be blocked in different ways- in order to ensure the security of file access and to protect files from deletion, renaming and moving.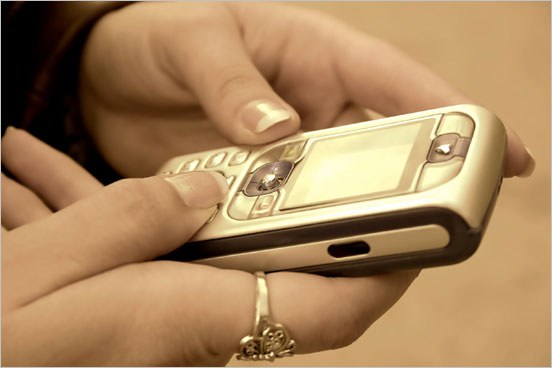 You will need
adapter for flash or cable connecting mobile device to computer.
Instruction
Open your file browser in control panel, or office facilities of telephone. Select the removable memory drive and open the context menu. Select unlock, enter passcode, then confirm it, if this action is required of you and then the password will be removed. The memory card is also sometimes available as a menu item. It depends on the model of your mobile device. Also removing the lock in this case may not be available if your card is still installed and protection against changes in file status.
Navigate to the security settings of your phone and disable the lock individual menu items, in this case memory of your flash card. Enter the specified password and confirm it.
Please note that if you don't remember, some models allow you to enter phone password alternatively (not supported by each model). By default, this code is 00000, 12345, 54321, and so on. Usually it is prescribed in the instructions to your mobile device in the head of the security settings.
Remove pendrive write protection. For this purpose, if necessary, switch the phone off, open the cover, remove the card and slide a special pointer to the Unlock position. After this step the data on the card will be available to copy, move and delete. Also on the card, you can put other files than those already available.
To access the locked items on a flash card phone during an active call, press the start button on the main menu, click on it in the directory of the memory card. This action is available for certain phone models. This is true in cases when you need to look at the files in the phone of another person without knowing the password.
Is the advice useful?
Do not install hard-to-remember passwords.