You will need
computer, access the Internet
Instruction
In order to learn about the availability and cost of burning permits to the country you need, contact any travel Agency or the shop of burning permits. Inform the Manager that you are interested in such proposals.
To find the tours yourself, make a list of tour operators that you trust and use their services. One of the most popular Russian tour operators are Tez Tour, Pegas Touristik, Coral Travel, Natalie tours, S7 TOUR, sunrise tour, Transaero Tour, Biblio-Globus, Sunmar Tour, travel Agency Neva, Anex Tour and others. Alternately go to their sites and the standard search tours, enter the desired criteria. Usually, last minute appear 1-3 days before you travel, consider this when choosing the date of departure.
To see a more complete list of suggestions, type in a search engine only mandatory criteria, such as departure city, country and number of tourists.
Consider options for trips to different countries, because such proposals to the country you may not be, but there will be tours to another, not less interesting.
Special offers, usually, more in capitals, this is due to the huge number of flights at airports in comparison with other cities. Consider the case of departure not only from your city but all the surrounding international airports.
Once you find a suitable travel option, don't delay with its payment, because the special deals are likely to be interesting not only to you and can quickly disappear. Please note that you may have to fly in the same day.
Pay for your chosen tour on the website via credit card or at your nearest travel Agency. Many travel companies are doing an additional discount on the trip if you find it yourself and not using the services of managers.
Advice 2: How to find a hot tour
This tour is a good way to relax, thus saving a considerable amount. Any ticket usually includes tickets/train tickets, booked hotel, transfers and insurance. Builds the package of tourist services the tour operator. Sometimes it so happens that he bought a block of seats on the plane/hotel and not able to realize them before the tour. Then, a few days prior to arrival, the tour operator drastically dropped prices on tours. A burning permit in this case may cost several times cheaper or even offered at price of flights to the country.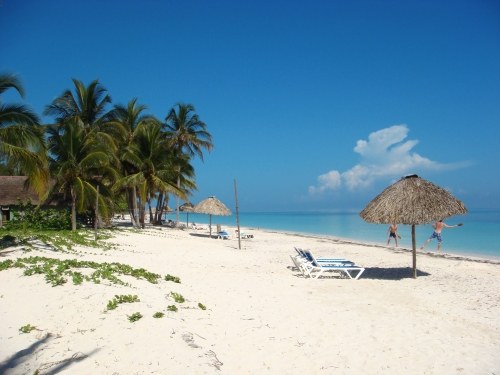 Instruction
To find a really good hot tour, take a few preliminary steps.
Before you start searching for a last minute trip, try to clearly define your requirements to relax. Answer yourself the following questions:


– what country you want to relax;
– what attracts you in this country – beach holidays, ski resorts, sightseeing, historical tours, shopping, etc.;
– what kind of budget you plan to allocate to rest;
– which city is better for your travel;
hotel what level and with what kind of infrastructure would suit you;
– what form tours tour operators in your chosen country in your city;
– than you could neglect when choosing a hotel/city/country.


Then check out the hotel base selected countries or cities – decide which hotels you would like to get, and, conversely, what doesn't suit you under any circumstances. You should also decide which of the tour operators you would like to make the trip, because it also largely depends on how comfortable your stay is.
This training is necessary in order to enable you to quickly make the decision about purchase of a tour. In the decision-making process, you may just not find time to at least briefly acquainted with the infrastructure and location, as well as reviews on the hotel or tour operator.
So, country and city recreation are defined, the list of your favorite hotels and tour operators you have on hand, do some proper search last minute trip.
Go to the website http://ruspo.ru/ is one of the few free search engines tours from all major tour operators of Russia, Ukraine, Kazakhstan and etc. On home page select the category "tours". Set the search options tours – leaving town, country and city of stay, departure date and number of nights, number of guests, hotel category, meals, the cost of the tour. System few seconds it will give a beautiful design for the given parameters. Choose the one most suitable to you and go to the official website of the tour operator to offer this tour. On the tour operator site and fill in the same search box, make sure that this tour is available. Now it only remains to the nearest travel agent found a tour.
Is the advice useful?
If necessary monitoring of prices for tours, subscribe to the free distribution of hot tours on travel sites such as "Shop stay" (http://maot.ru) or "Buy a holiday" (http://kupiotpusk.ru).
Note
Be careful with the information about visas. Find out whether a visa in your chosen country, and what is required at this time.