You will need
- Hairdryer
- the straighteners;
- gum;
stud;
mousse;
- the locking means.
Instruction
The winner of the short cuts you can make on the head artistic mess. To do this, blow dry damp hair using a comb, and just going through the strands with your hands. Fix the result varnish. In order for the image became even brighter, you can add a few artificial strands of bright colors.
Naturalness is always in fashion. And a natural hairstyle you can create in ten minutes. Dry your hair as you like, follow with a light mousse. Take a few strands and highlight them with gel, strong hold. They can be slightly curled.
Ponytail hairstyles of the diligent Schoolgirls turned into a glamorous trend. To build such a tail on the head, add with a round brush Masaki volume at the crown, and then fasten the hair at the nape taut rubber band. If you wear bangs, it is advisable to straighten or comb on the side. If you want to give her hair more volume, fingers slightly pull the hair on the crown. You can leave a few strands free. The resulting secure with hair spray or lacquer with fixing.
In order to make a fashionable bun, you will need to hair barrettes. First pitch on the head ponytail, take the hair at the base of the elastic, and then wrap the tail in a spiral and secure with pins. For reliability can strengthen hair fixing varnish.
The lush hair on his head, but a smooth front – to- another fashion trend this season. Straighten your bangs. Apply some mousse to damp hair at the crown of your head and dry it with a Hairdryer, creating additional volume. Then safesite hair back with a soft brush and secure with Bobby pins just below the crown. Secure the remaining hair in such a way that they covered hair clips. Fluff the hair with your fingers and use varnish.
Advice 2: How to make a trendy men's hairstyle
Although many women believe that the hairstyle is only their privilege, men also tend to monitor their appearance and regularly visits beauty salons-Barber shops. How to choose a trendy men's hairstyle, and whether you can make it
at home
?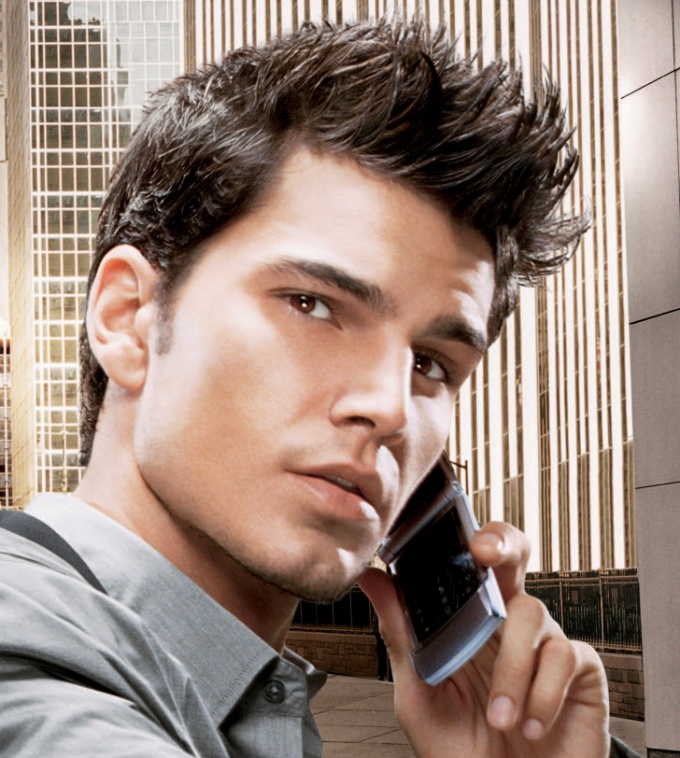 Instruction
Decide which hairstyle is more suitable to your appearance, whether strict business style or informal bright clothing. In the world of fashion, now popular are either very short or long hair. Don't be afraid to experiment, because the hair can always be corrected.
If you prefer a short cut, you will have much less of a hassle, additionally, it will be very easy to make at home using clippers. Take the machine, select the appropriate nozzle, determine the length of the hair and the shape of the future hairstyles, then you can take action. Male with a short haircut is the business responsible, however, for short hair, too, need to care. Learn the basic techniques of hair styling, after shampooing, apply hair gel or mousse and just comb them in the direction you want. To make packing very easy, and the manifested imagination will help you create an original individual image.
Lovers of long hair, will face extra difficulties. Each hairstyle will suit only to a specific type of person, but the man can afford a little chaos on the head. For example, nezaschitanny hair today – a trend of fashion.
Talk to your hairstylist about which haircut and styling more suited, whether to do highlights or dye your hair. In fashion now a natural color, so if you have decided about the color, choose a color one shade darker or willow of your own hair.
When choosing a hairstyle, consider your lifestyle and activity. If you are very busy at work to care for long hair will be very busy and untidy hair will create a reputation as a sloppy person. People of creative professions, on the contrary, prefer maximum freedom in choosing their appearance, and hair is another way to emphasize the originality of thinking.