You will need
Products, home decorations, birthday cake, festive disposable tablecloth and utensils, gifts for birthday, gifts for the guests
Instruction
As already mentioned, the main birthday of your child is a gift. But with this, any parent can handle easily. It is much harder to figure out how to entertain a crowd of children without loss. First decorate the room, which will be a holiday. Balloons, ribbons, festive streamers – all perfect for creating a cheerful interior.
Plan a festive menu and decorate the table. For this fit cocktail umbrellas, bright skewers for canapes (if children are very small and will not be able to get hurt). And, of course, colorful disposable tableware and paper tablecloths. It is sold in stores with a festive paraphernalia.
As for the food, for a children's party to prepare, for example, children's sandwiches with the image of the faces of the products, salads, pancakes with fillings. Sweet – fruit, jelly and ice cream. And most importantly - cake! Children rarely sit at a table at the festival, they like to run and play, so don't cook your food like an adult celebration.
Think of the concept of the holiday. This can be a simple quiz, competitions for children are easy to find in unlimited quantities. But you can prepare for the holiday more thoroughly and give children a real themed Birthday party. Surely your child enjoys or is interested in something. If the top interests headed by Harry Potter and his comrades, make your apartment Hogwarts. If your daughter likes the heroine of the series "Winx Club", help her with the outfit and the theme of the evening select the appropriate.
The main thing on a children's party – games and fun. See how give their children the holidays other moms (http://www.solnet.ee/holidays/s7.html). Maybe you can find a lot of interesting ideas and only implement them for your child. You can only add that small gifts are prepared for younger guests. After all, Birthday gifts are nice to receive not only birthday.
Advice 2: How fun to spend the day with your child
In everyday employment parents are not always effectively communicate with their children. But if you had the chance, do not waste time on everyday chores, and spend a fun and useful free day with your child.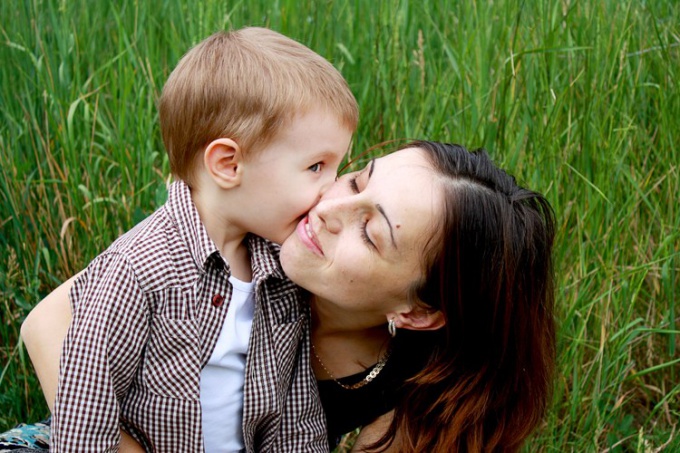 Instruction
The children love the fresh air. Go to the nearest Park where there are rides and playgrounds. Swings, slides, cotton candy, and riding on the carousel – and your child will be happy. Start some outdoor game: skipping rope, playing catch or throw each other "flying saucer". Go to the pond and feed the ducks.
Rent a bike or roller skates and explore the surroundings. This active rest will provide you a charge of vivacity and good mood. When knurled, arrange a small picnic or have lunch in the summer cafe.
Go to the zoo and communication with animals has a very beneficial effect on children. Together, observe the inhabitants of the zoo and briefly talk about each animal. Bring your camera and capture the encounter with the world fauna.
If it's rainy weather, take care of joint creativity. Sculpt clay, draw, make out of LEGO fairytale castles and modern cars. In case of bad weather have in stock a few new coloring books and sets for children's creativity. Parasites pillows, arrange comic fight and hand the trophy to the winner. Play Association: "guess who?" The theme of the game choose cartoon or fairytale characters.
With older children go to the cinema, exhibition, sports match or entertainment center. Go to the water Park, with slides and acetates nakopiteli in pleasure. Water can be incredibly relaxing and relieves stress, and good mood you will be provided.
The most important thing is communication with the child. Ask him about school news, Hobbies and successes. Tell each other some funny stories. Children must understand that parents love them and they can be not only interesting and fun, but also to talk on various topics.
Note
How fun to celebrate a birthday? How to entertain guests? How to congratulate the birthday boy? Choose entertainment for your party, taking into account age and number of participants and the venue of the occasion. For example, if You are celebrating a birthday at home, it is best suited to intelligent or funny contests.
Useful advice
Pobespokoytes that all the guests at the party had fun. Suitable for a birthday celebration at home? Good owners, people who appreciate the comfort of home, wishing to fully enjoy the fellowship with family and friends. How fun to celebrate a birthday – it's only you. Consider their preferences and desires of their guests, guided by the estimated budget, and choose the option of the festival, which will be for you the most comfortable and enjoyable.