You will need
things that you send;
special box
Instruction
To send a parcel by post, it is necessary to comply with the order and the forwarding rules installed in the facility. One of the rules concerns the point of delivery. Employees of Mail of Russia there is a list in which is specified a number of prohibited areas. That is, those where sending mail for one reason or another is prohibited. Therefore, collecting things to be shipped, make sure that the recipient is not in this list. You should also check if there are some among the investment items which are prohibited for shipment. Such items include weapons, drugs, flammable substances, and explosive or corrosive. A complete list of what not to send can be found on the official website of Mail of Russia http://mail-Russia.RF/.
Make sure that you know the full postal address of the recipient and your own postcode. Because it is filled correct address information will help to deliver your parcel on time. Having collected all necessary, go to the post office for registration of your parcel and send it to the recipient.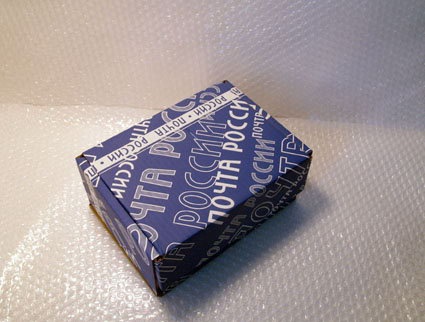 In the mail you will receive special packaging which the dimensions must be suitable to your shipment. For this box you will have to pay according to established and approved rates. Once you add up all the cooked stuff in a box and close it, it is necessary in special fields to fill in address information. Plus the box design need to issue more and inventory, if you want to send a parcel with the declared value.
Further, the postal workers will weigh your package to calculate you the cost of your shipment. Rates weight can also be viewed on the official website http://почта-россии.рф/. After all the manipulations the carton is securely Packed and will give you a receipt. The operators you can ask, how long will it take your package to the recipient. On average, it takes 1-2 weeks. Maybe more in cases where the delivery location is in a very remote region.