Instruction
Answer for yourself some questions, be honest, otherwise this test will not benefit.What attracts you in another human being? If looks, slim figure, cute face is a hobby. Only interest person can talk about deeper feelingsH. of Course, the appearance should not be in last place, as a physical attraction, but if the spiritual inner world of the partner to you is not important, love it can not go.
How had the relationship? Love does not occur instantly, but there are exceptions, but this is one case out of thousands. Was found, broke a spark, as time passed, she faded, that's all the development of most of these scenarios, testifying only about the passion. To truly love, need some time, at least in order to know a person better.
Your attitude toward others? When we are passionate about someone, the world seems to not exist, before the eyes of only your passion, but love implies that your selected people, of course most important, but in life there are friends, relatives, work.
To understand their feelings can be, thinking about the intended future. If you want to be made happy, if in the first place from the relationship you are looking for benefits for themselves, then such relationships are nothing more than a hobby. True love always was, is and will be selfless. The desire to give himself to the beloved person, without requiring anything in return, may indicate love. Selfishness and love are incompatible things.
Advice 2: How to Express your feelings to the man
Men – being straightforward and mysterious at the same time. On the one hand, they do not like hints, preferring to direct discussion. On the other hand, try to avoid any talk of feelings and emotions. How best to show your feelings to the man, not to cause him concern or discomfort?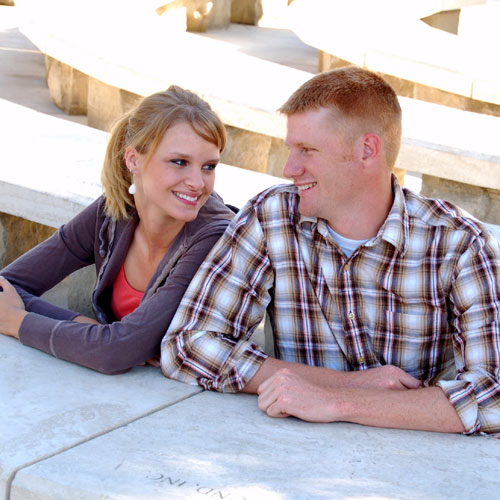 Instruction
Express your feelings in actions. Men don't like long explanations about feelings and emotions. They are best left between friends. If you feel gratitude or romantic impulse, better do for him what he wanted. Make a favorite dish for dinner, buy tickets to a match of his beloved team.
Tell him how you and him happy. Men often think the reason for the breakup constant dissatisfaction girlfriend. Even if she has problems at work or conflict with her parents, her sour face he sees on his account. But if the dissatisfaction becomes the predominant emotion women, the man starts looking for escape routes. It is very important to know that it is for you – support and salvation, and not the obstacle to happiness.
Appreciate his achievements. Many women seem stupid phrase "I love you and it (for punctuality, reliability, tenderness)". Girls believe that love should not put conditions. This is true, but men sometimes need to make the girl appreciated his actions, and his social achievements, and the attributes of prestige, which he has (cars, "toys", etc.). Express your enthusiasm for all his achievements in these moments you can admit to any feelings, he'll appreciate it much more than without such a reason.
Problems discuss briefly and to the point. If you suffer from irritation or you are in anger from the problems that have accumulated, first, to blow off steam in conversations with women or with a psychologist. Then develop the solution, create a short statement of the nature of the issue, justify their decision logically. And with such a short conversation go to a man. They are afraid of detailed discussions with tears, scandals and emotions. It's easier for them to quickly discuss and find a solution and not to return to the issue in the future.