Instruction
For you to be included in the program of "agricultural credit", you must meet certain requirements.You must be over 18 years of age. The obligations of the loan do not exceed your age 65. You must have a personal account with a corresponding entry in the household book, which leads the local administration.
If you are the sole member of the subsidiary farm, you need to enter into a contract of life insurance and your health.
Provide a list of furniture, equipment and outbuildings and confirm the liquidity of the collateral.
Confirm source available monthly financial income with which you plan to repay the debt on the principal loan amount and interest rate. For example, the salary of your main job, income from farming or social benefits.
Please submit the application on behalf of the acting head of administration of the settlement.
If you plan on using agricultural credit to Finance such expenses as fuel, spare parts for agricultural machinery, fertilizers, seeds, young animals, feed, equipment as well as leased warehouses, land, storage, and seasonal costs, the maximum maturity is two years. In such cases, a grace period for principal repayment is 12 months.
The Bank can grant you the loan ranging from 2 to 5 years, if cash funds are used to purchase livestock, maternal herd and breeding of the breed. Five-year program of crediting also applies to the acquisition of equipment for livestock or processing products, small-sized agricultural machinery, irrigation equipment, vehicles. This category includes the construction of livestock buildings and the renovation of existing, purchase of property of land intended for agriculture, construction of paved roads, work in the field of land reclamation and gasification.
Advice 2: How to get a loan for agriculture
To keep the farm appliances, poultry, cattle, seeds, etc. it All costs money, and if the initial capital is not – it is necessary to take
the credit
.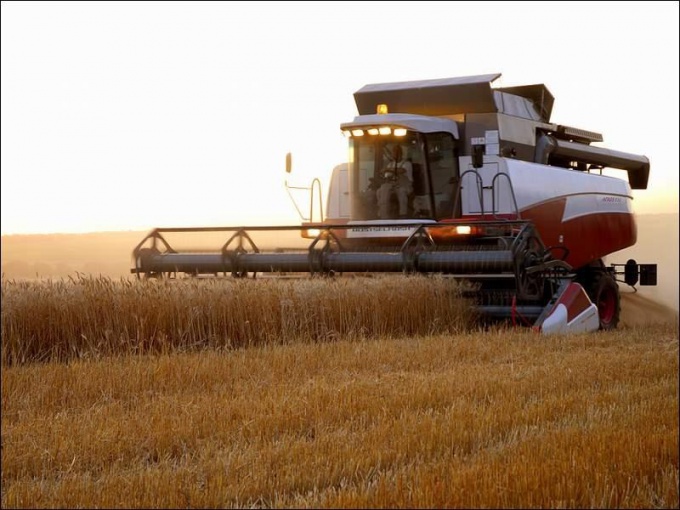 You will need
- agriculture;
documents;
- monthly income;
- liquid assets;
Instruction
If you want to take credit target for the development of private farming (LPH), to determine how much money you need and how long you want to take out a loan. For smallholders, banks give a loan for a term of two to five years, and for agricultural cooperatives and farms to eight.
Also, if at the end of the period during which you must fulfill credit obligations (to return the money to the Bank), you will be more than sixty-five years – bring a close relative who helps you live a farm. It needs to act as the guarantor. His age must not exceed sixty years.
To get a loan for agriculture – contact the Rosselhozbank or the savings Bank. With a pick:
- extracts from household book;
application for a loan;
- a certified employee of a city or village administration application form-passport leading LPH guarantor for a loan;
- the recommendation of the urban or rural authority.
Also prepare documents that confirm your income. For example, if you are a pensioner, a certificate of pensions from the Pension Fund, if you work in is a certificate of the form 2 NDFL. Also it can be documents, which confirm the income from agriculture.
If you want to take credit for the development of PSF in the amount of from fifty to three hundred thousand rubles – bring a friend as guarantor. If you intend to ask the Bank from three hundred to seven hundred roubles – bring two guarantors (in Russian agricultural Bank – three).
If you are unable to earn enough to get a loan – offer the Bank to Deposit their liquid assets, previously insured it as a collateral for the loan. If you personally are smallholders – insure their health and life for the entire loan term. Take all the documents and contact the Bank asking for a loan.
Note
If you take a loan for agriculture, the government subsidizes ninety-five percent of the current refinancing rate (currently it is 8.3 per cent). That is, if the documents you take a loan of fourteen percent per annum, then in fact you will pay a little more than six percent.
Is the advice useful?
Take a loan, just before start to spend it, not take it in advance, because within three months after receiving the money you will need to provide the Bank with documents confirming target use of the loan.