You will need
- trucks (made up of several units of vehicles);
- an office equipped with convenient access roads;
several logistics-freight forwarders in the state of the company;
- base of carriers (in case if you don't have the resources to complete the order);
- drivers to work on their own cars company.
Instruction
Evaluate your capabilities and figure out what trucks are you able to form at an early stage. The creation of a major transport company is impossible without the acquisition of at least a dozen trucks of different sizes under the leasing scheme. If you do not have the means to create such a Park, limit until several machines, and do focus on forwarding services.
Rent office space in a location with convenient access to roads, better on the outskirts of the city. There should be multi-line phones and Internet-connected computers. Find one or two dispatchers-logistics (well, if their database of carriers) that will work for you under the scheme "small salary + a percentage of the payment order."
Pick a few drivers to work on their own cars to your new transport company. With the expansion of the Park, the problem of finding driving personnel will rise more sharply for firms that provide services for the delivery of goods, this is always a challenge. Better to develop for themselves a technique of checking the "reputation" of drivers who will take to work.
Start looking for customers, plan for this promotional campaign and tools, which will promote your firm. More effective means to find a customer for the carrier is the Internet. It is advisable not only to create a page of your company, but also to use the electronic exchanges of goods, which in Runet there are many (both regional and Federal).
Advice 2: How to open your transport company
Transport company – not the kind of business that you can order someone to "turnkey" and get everything to hit the market as one of the leading players. Transportation usually start small and only with time this activity takes the form of a large company with its own fleet of cars.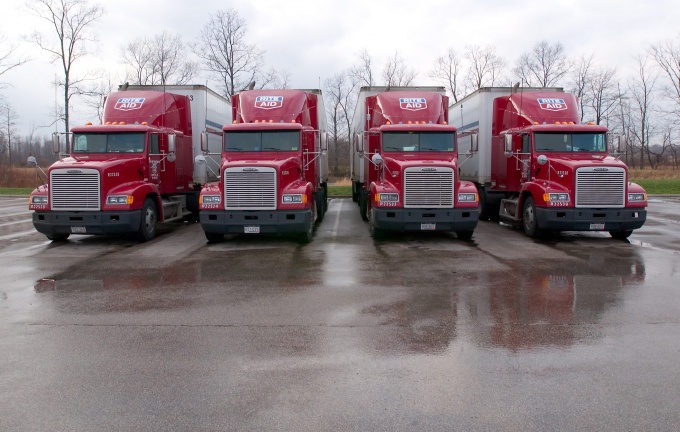 You will need
1. Truck with body capacity of at least 10 m3
2. Established business relationships with freight forwarders
3. Opportunities for further expansion of the Park your car
4. The ability to choose the drivers for the individual orders and permanent work
5. Over time, a contract service maintenance of all your vehicles, and the contract for the bulk purchase of fuel
Instruction
Purchase a truck – that's the first thing, you will likely have to begin your trip. Of course, it doesn't have to be a tractor trailer (what is called "truck") – begin transport better with the branded analogue "gazelles", the volume of the body which is a little more than ten "cubes". The cost of "truck" – a few million rubles, its use is advantageous for long-haul flights, and they are at the initial stage will be for you too high a risk.
Start to have business relations with the drivers of the freight forwarding companies, searching to fulfil their orders private carriers. The cost of delivery offered by the company-the customer and the profit that you will receive from freight forwarders-intermediaries you are very different, but directly with the "private traders" large customers are not working. So if you want to obtain advantageous to operate with the largest possible number of "managers", fall into their databases to be reliable and responsible contractor.
Invest all funds which may, in the extension of the "Park" their cars – it means accumulating money for a second car, you need to try to save them and the third. Only with eight trucks, you can consider yourself a serious firm. Transportation companies assume a much wider range of possibilities than a help when moving to a new office or country cottage. You need to strive, of course, to receive tenders for freight forwarding services in other regions of the country.
Develop a safe as possible, the system of selection of drivers who can be trusted with expensive equipment and cargo. To find a good driver on "the wagon" – a task not always easy, especially when you consider that the cost of shipping sometimes is no one hundred thousand. Check out the "past" of the candidates are using debt collection firms or individuals offering similar services. It is possible that the driver's personnel in the transport business decide not everything, but without verified drivers far you will never "leave".
Is the advice useful?
Expanding your fleet, try to buy machines that are suitable for transporting various types of cargo, it will allow you to take almost any order you feel best.

No matter how strong the temptation to save money by purchasing less expensive vehicle is of domestic production, do not give in, as freight cars-analogues will quickly pay for itself and will last most likely for longer times.
Useful advice
Try to put all the money into expanding their fleet over time to be able to execute any order on his own.

Looking primarily corporate customers who will work with you constantly and not single orders first will allow you to develop, not only to cover all the expenses of the company.