You will need
- statement of registration of a person as an individual entrepreneur (form Р21001);
- INN;
- passport and its copy;
receipt about payment of state duty (RUB 800).
Instruction
In order to access the service taxi, you can register as an individual entrepreneur (SP). This is the easiest and cheapest way to start a business.
Your application must be signed and bound, and certified by a notary. It should contain the prospective NACE codes for individual entrepreneurs. They will determine your activity.
Before you start to prepare the documents, decide what system of taxation will be applied in your company. Many individual entrepreneurs choose the simplified system (STS) that includes two ways of paying taxes – 15% of income (minus production costs) and 6% of income.
The statement about the transition to USN will need to enclose the basic documents. If you do not, you will assign a common system of taxation, you can only change through the year.
At the same time decide on your company name. It should be original and easy to remember.
After you submit the documents for registration, you will be assigned the date of receipt of the certificate of registration and issue a receipt based on which you will be able to get ready documents.
On the specified day you will receive documentation of IP, which will consist of a certificate of state registration, an extract from egrip, and notifications about registration. From now on you will be able to start their activities.
Affordable way to build this business is opening a dispatch taxi service. It does not require large investments. You will need to rent an office, equip it, hire managers and sign contracts with private carriers. In this case, it would take 150,000 rubles starting capital. The profit will be 20-30%.
You will need three lines to receive orders for which sufficient will have one phone number, three computers and special programs for dispatching services - INFINITY, O-TAXI or MAXIMA. Use the dispatch program will keep a record of calls, automatically determine the cost of the trip and to provide communication with the drivers.
This activity has significant advantages. You will be able to do a minimum startup capital and you will not need to rent a big expensive office.
In order to find out about you a large number of potential customers, and the business has become profitable, you will need advertising. Therefore, be sure to scroll to a certain amount of money on promotion of your service. This can be Internet advertising, leaflets and booklets, etc.
The second option of opening this business is to create your own fleet of taxis. It implies large investments, purchase of vehicles, hiring of drivers and registration of a legal entity.
Advice 2: How to open a taxi dispatching service
If you decided to open a dispatch service of a taxi, then you have two options. The first cars owned by the organization. This is a more complicated and costly method. The second is to open the control room and only employ drivers with their own cars. It is an easier and faster way with the least risk. Many entrepreneurs in recent times choose it.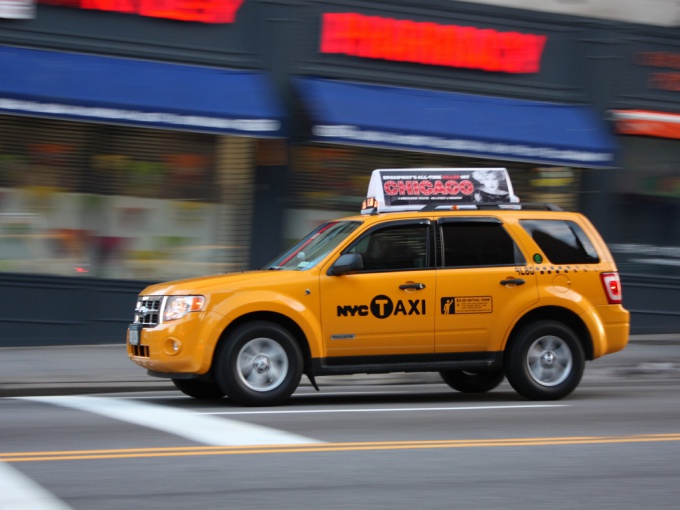 You will need
-the program for work with orders;
-program for drivers ' work;
premises;
-cabins for managers;
-computers;
phones;
-video surveillance.
Instruction
Open the firm. It is better to register an emergency, providing information services. In the Charter of the organization list as many different types of activities. This may be necessary if your idea with the dispatcher will not bear fruit or to expand the list of services.
Decide on a program that orders. Their selection is quite large, there is no need to contact the programmers and have them write. This program should display all the necessary information. The date of the call, the cost of the order, the route, the arrival time of the vehicle, the operator who took the order, the driver who made the order, make of car and many more. Test several pieces of software before settling on one.
It would be better if the program will distribute the orders between the drivers and send SMS notifications to the client. The program does not have to be complicated. The right to work in her spread for different employees. For example, the Manager should not have the right to amend the completed order. But the situations are different. So for one or two employees you want to allow all actions.
Do not use the radio, it is unprofitable and inconvenient. Find and purchase for drivers in which they can work. This program must be installed on the cell phone. It drivers need to perform some basic actions. Go on line, register at the point of confirming the order, make him work to get off the line. With the help of this program you will save a lot of time and money.
Pick up an office and equip it for work. One room should be for dispatchers. If you plan to grow your business, make it big, install separate cabins for managers. In every move over the phone line. Well, if it is possible to install video surveillance. In the future it will help you to monitor their work.
Hire your staff. Even for a dispatch service without a private fleet you will need some employees. Be sure to hire an accountant, you coming. Take the head of the dispatch service, HR staff, marketer, staff member to work with the drivers from the system administrator. The function of the Director in the first time should do themselves.
For the first time can take only 4 Manager. Invite to interview people with no experience and teach them under him. Make 4 shifts, one man in each shift. Make it shift. Learn to work with the program.
Make an announcement about hiring drivers with private cars. For the first time should make gentle conditions. For example, a small percentage for every completed order. Now you will not be able to provide them with jobs, so daily or weekly cost is better not to appoint. Drivers will conclude a formal agreement for the provision of information services. Personalize their phone the program and train.
Decide the tariffs. For the first time, they should be low. Start to advertise on a taxi. It is better to choose simple and inexpensive options. For example, advertising on the Internet, distribution of discount coupons or flyers.
Don't expect in the first months profits. The taxi business is very specific. In the best case, in 5-6 months you will be able to reach the level of self-sufficiency. Increase the volume of advertising spend and work with the drivers. If they will not serve customers, the number of orders will increase. Every month increase the quality of services. Customers better to attract this, rather than dumping or free trips.
Note
In this area the competition is very high. Search for non-standard additional services for customers and try to give an original and memorable advertising.
Is the advice useful?
Carefully monitor the work of dispatchers and drivers. The number of clients in a cab depends on them.
Note
C 1 September 2011 (according to the Federal law from 21.04.2011 n 69-FZ) activities on transportation passenger taxi passengers and baggage may be carried out only with special permission. Permission can be received in authorized body by legal persons or individual entrepreneurs.