You will need
fresh or dried burdock root, vegetable oil (olive, almond, sunflower).
Instruction
Recipe from fresh will surabondante about three tablespoons of peeled and crushed root. Need to put it in a saucepan and pour a glass of any vegetable oil, preferably olive or almond. Stir and leave for a day at room temperature.
After that you need to put the prepared butter on a slow fire and boil it on a slow fire for half an hour. Then, after complete cooling, strain and pour into a glass dish.
Recipe of dry cornamuse in advance to prepare burdock roots, clean them and dry. Then 100 grams of the roots we need to grind into powder with a mortar. Pour the powder into a glass dish and pour it with a Cup of any vegetable oil.
To insist three weeks in a dark place (not the refrigerator!) and do not forget to regularly stir. Then burdock oil needs to drain.
Advice 2: How to wash off oil from hair
Mask of burdock oil perfectly restore and strengthen both the hair and scalp. Therefore, they are lately more and more popular. Burdock oil is a cheap, environmentally friendly product, it is easy to use at home. However, many have problems with those to rinse off this mask
with hair
, complaining that even after several washings the strands greasy.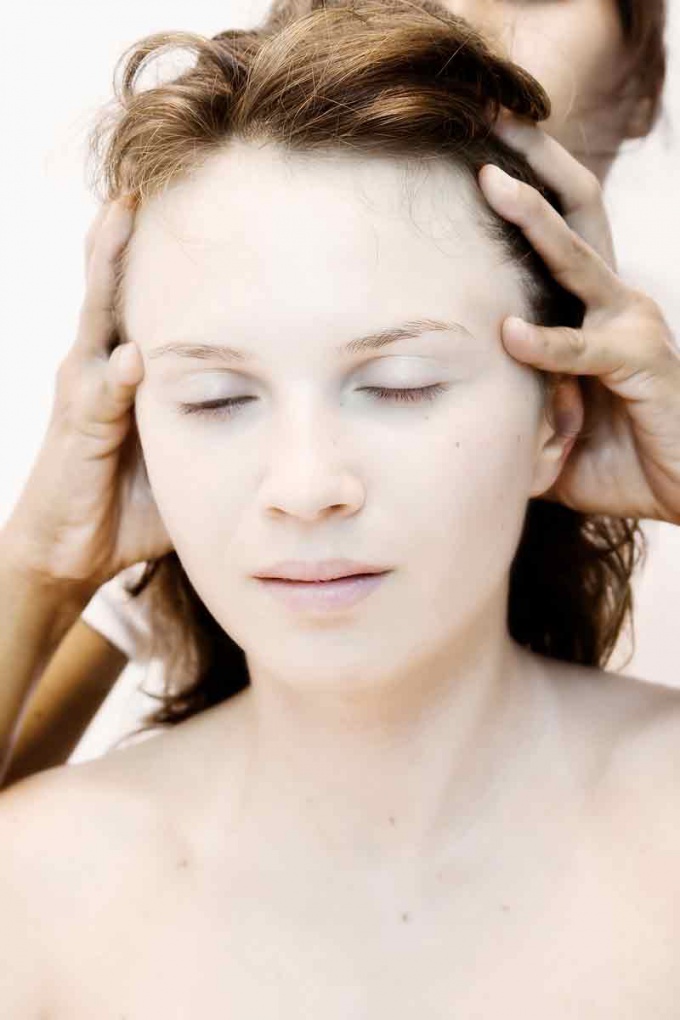 You will need
- yolk;
shampoo;
- lemon;
- vinegar.
Instruction
Before you learn how to wash off oil, it is important to understand how not to overdo it with his number. Usually, the hair of medium density and length just below your shoulders enough teaspoon. Don't pour it on his head, and RUB with your fingertips, separating into strands, the hair roots, and then dispensing the entire length. Usually if you take a little oil, the problem with wash is almost not there.
The oil is also easier to rinse, if you hold him for a few hours on the hair, wrapped a towel. During this time (minimum two hours) the oil will be absorbed into the scalp and hair and wash off without problems.
In order to wash away the oil, wash the head to the yolk. Break an egg, separate the protein from the shake idea that it is homogeneous. Apply on the head and gently massaging, massage into hair. Then rinse well in plenty of water. Once the butter and yolk wash off, can use your regular shampoo but you can not do this, because the yolk has long been a great detergent add Shine to the hair.
You can wash off the skin and professional or even regular shampoo. Only it must be applied to dry hair! Do not wet your hair before you apply shampoo, RUB it into hair and then rinse. When you feel that hair is free from oil, can wash them with shampoo and then apply conditioner.
You can wash off the skin if you wash them in a few minutes – from five to fifteen, depending on thickness of hair and amount applied. After that, rinse head with cold water with the squeezed juice of one lemon) and just wash with regular shampoo.
Another way is to rinse the butter with cool water with vinegar. Take ordinary table vinegar at the rate of one tablespoon per gallon of water. Then you can use your favorite shampoo. This method is not very good if you intend to go somewhere, as the smell of vinegar persists long enough even after washing with shampoo.
Useful advice
The application of burdock oil: slightly warm and apply to hair, comb through with a brush and leave for a couple of hours, then rinse with a mild shampoo. The course of recovery - not less than 10 procedures.

In addition, the oil of burdock is effective in brittle nails. To daily apply oil to the cuticle and nail plate, steam them prior to using warm baths. The following procedure should be done within a month.

Burdock oil will help with the peeling of the skin, it nourishes the eyebrows and lashes. Masks of this oil will reduce wrinkles and save you from dryness.