Instruction
It should be remembered that if this silver piece of jewelry with precious stones, the ammonia should be used with caution (no more than 5 drops in a glass of water). When cleaning jewelry with pearls ammonia is not recommended, as under the influence of ammonia pearls can darken.
Do not use rough sponges for cleaning silver to avoid scratching the surface of products and not to damage small parts. For regular silver Polish (at least 1 time per week) will be enough soap solution (with the exception of the old "family" of silver). In that case, if the silver is very dirty and faded, contact better to the jewelry shop.
First, prepare a warm soapy solution. Immerse it in the silver, then remove, rinse thoroughly and wipe suede cloth. Prepare a solution of a mixture of ammonia and chalk. Casinogamenow apply this paste on the surface of the product. Wait until the mortar hardens. After rinse the silver with plain water and wipe dry with a rag.
Take a container of such size that it can be placed any silverware. Prepare an aqueous solution of ammonia at a ratio of 1:10 (for example, 1 tablespoon of alcohol for 10 tablespoons of water). Immerse in the resulting solution of silver ammonia for 15-30 minutes (depending on the degree of contamination of the surface of the product).
Use ammonia when cleaning silverware. Mix 5 parts water with 2 parts ammonia and 1 part of a tooth powder (if you can find it in modern shops). Wipe the utensils with a soft cloth dipped in this solution until you wipe the surface. Silverware should not be dull and darkened. After cleaning, thoroughly rinse instruments under running water and wipe dry with a towel.
Never use ammonia when cleaning gold-plated silver, as this will destroy the gold on the surface of the product.
Advice 2: How to clean silver at home
Silver is a beautiful metal as clean as something like platinum. But over time, the product appears dark film, which spoils the appearance. To clean jewelry and kitchen utensils in various means.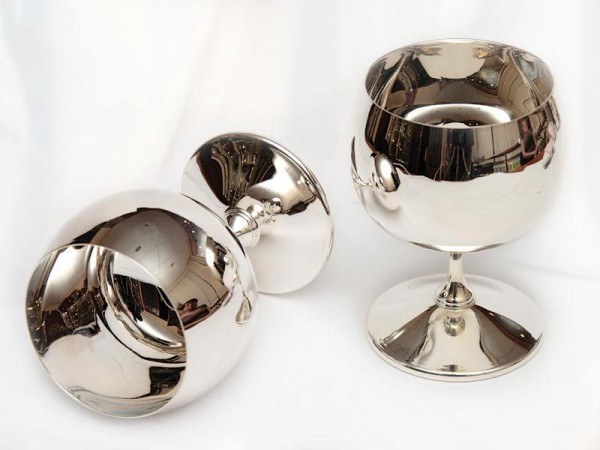 To clean the silver liquid, which is sold in jewelry stores. It is inexpensive, but it removes dark plaque and other debris in a matter of minutes. Immerse the product in the composition, then remove and rinse with cold water. Carefully wipe with a soft cloth and dry.

Cleaning creams, chlorine-free, also perfectly removes grime from the silver. Apply a little money on the product, wait a few minutes and then RUB with a sponge. Rinse remnants, otherwise there will be a whitish residue. Use scouring powders are not – they damage the metal and scratch it.

Rinse the mouth suitable for cleaning jewelry. Pour some of the liquid, immerse the silver and leave for a day. Rinse and Polish with a soft cloth. If places were left dark stains, contact a toothpaste that has a whitening effect.

A solution of detergent for dishes, lemon juice and baking soda is suitable for cleaning silver at home. Mix the components in equal proportions - one teaspoon of each – add 300 ml of water, put the product in the solution and place the container on a slow fire. Simmer for about an hour, then clean with a toothbrush.

Do not use liquids based on chlorine, and various bleach – it can cause darkening of silver. If you have a universal tool that is suitable for cleaning metal, such as aluminum, stainless steel and other, apply a DAB on an inconspicuous portion of the silver and view. If the reaction does not happen, try to remove plaque with it.

Expensive jewelry silver jewelry should not be cleaned at home. It is better to consult an experienced jeweler. It concerns a family with a dish that is of value to you.
Advice 3: How to clean gold-plated silver
Gold plated silver fade with time, they may appear green or grayish plaque. Caring for these products and cleaning required to conduct carefully without using abrasive substances.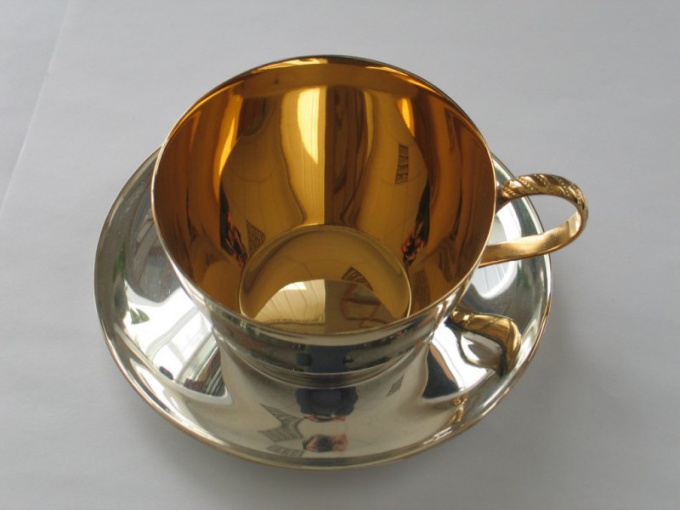 You will need
- rubbing alcohol;
- ethyl alcohol;
- denatured alcohol;
- ethyl alcohol;
- vinegar;
beer;
- egg yolk;
- javel water;
- ammonia;
- detergent for dishes;
- turpentine;
- suede fabric;
woolen cloth;
water;
- sponge;
- a cotton pad.
Instruction
Gold silver long remained like new, products need careful care. Clean should be a constant frequency, not allowing the products to be covered by green or gray patina.
Before any procedure for cleaning and remove product dust, wipe the surface with a soft sponge soaked in medical alcohol or denatured alcohol. It is perfectly safe for gold-plated products and allows you to quickly remove greasy dust and the spots.
Instead of alcohol to clean the gold-plated silver can use vinegar. Vinegar is used in two ways. First spread 2 tablespoons of 8% vinegar in one liter of water, put in a solution of the product 15 minutes, rinse under running water, wipe with a chamois. The second way is dissolve two tablespoons with 8% vinegar in a glass of water, wet the sponge, clean the product, wipe dry and clean chamois.
Ethyl alcohol copes with the resulting stains on the gilded silver and is also absolutely safe for the gilding. Moisten a cotton pad and wipe products, treat chamois cloth to Shine.
Another safe method of cleaning plated silver is the use of beer. It is possible to soak stained items for 30 minutes, rinsed with running water, dry and Shine wool or chamois cloth.
Egg yolk mixture in equal parts with javel water to help restore the tarnished silver jewelry with gold original luster. Cleaning method is quite simple. Carefully whisk 1 egg yolk, add 1 tablespoon of pool water, soak a sponge or cotton pad, RUB the tarnished jewelry, Polish to a Shine with a wool or suede fabric.
Too soiled items, wipe with turpentine, Polish with a soft cloth.
Absolutely green items can be cleaned with a soapy solution with a few drops of ammonia. 1 liter of warm water add 1 teaspoon of dishwashing detergent and 6 drops of ammonia. Soak items for 30 minutes, rinse under running water, dry, RUB to a Shine with a soft cloth.
Advice 4: How to clean a silver chain
Silver jewelry is no less noble than that made from other precious metals. However, unlike the latter, silver requires regular and quality care, otherwise, instead of glitter will dim the color with gray bloom, at which the chain will stain light clothes.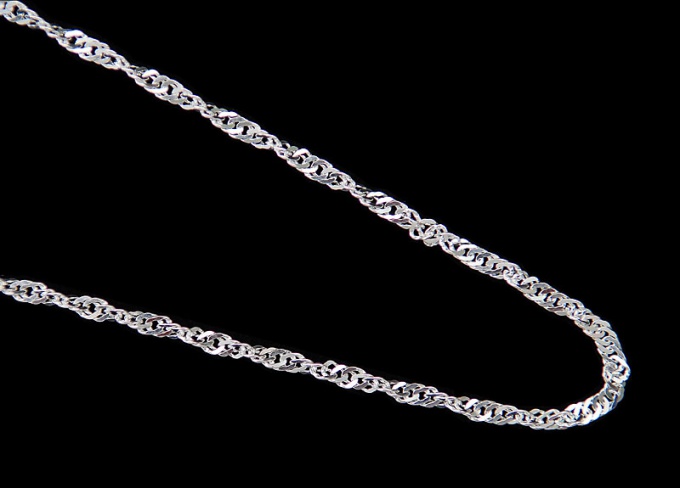 You will need
Lemon juice, alcohol, any detergent, soda
Instruction
Special problems with the way p
to clean
the chain
, does not arise. There are special industrial tools adapted for cleaning jewelry. But with the help of products that can be found in the kitchen of every housewife, to clean the jewelry is not too difficult. Silver oxidizes in contact with skin and cells then gets contaminated under the influence of dust and lose its appearance, becoming dull. No less aggressive effect on the silverware of the marine environment. So before heading out to sea, you may want to leave jewelry at home.
Cleaning silver at home possible, it would require only the usual cleanser, citric acid or freshly squeezed lemon juice and a little alcohol. Must be mixed in equal proportions any soap and lemon juice, adding a teaspoon of vodka or a few drops of alcohol. Lain in this part of the night, in the morning, a silver chain will look like new. Yet another method involves boiling the product in water, in which, in the proportion of 1 to 5, stirred citric acid.
Another way in which the cleaning of silver is quite possible, with the use of abrasive products. The most lenient one can be called ordinary baking soda. Using this tool, you can clean away the dirt from absolutely any product whether it is a chain or earrings, but netting decorating the way black will not clean. Among the extreme methods of purification of silver at home - boiling for 3-5 minutes in the drink called Coca-cola.
Is the advice useful?
That chain is less oxidized, it is necessary regularly to wash with any soap under running water.
Advice 5: How to clean silver earrings with stones
Over time, silver
earrings
lose their original appearance - fade and darken. To put in order the your favorite piece of jewelry you can at home. Only you need to keep in mind that silver earrings with gemstones require careful cleaning.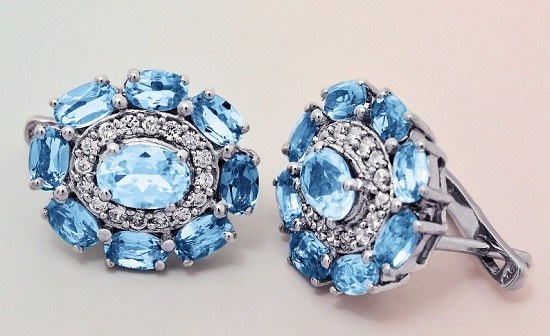 You will need
- special products for cleaning silver;
- liquid soap;
- Mel;
Sol;
- rubbing alcohol;
- ammonia;
- baking soda;
- vinegar;
- toothpaste.
Instruction
Silver earrings with stones can be cleaned with special products that can be purchased in a jewelry store. Before use consult the dealer or read the manual.
Mix a little liquid soap or dishwashing detergent in warm water. Immerse the earrings and leave it for a while. An old toothbrush will thoroughly clean jewelry. Then rinse in running water and Polish.
Grind chalk into a powder and add water to make a soft paste. Gauze pad or cotton swab put on the decoration and clean. Then opasnite cool water and wipe dry.
Silver earrings with pearls may be cleaned with table salt. In a handkerchief pour a few tablespoons of salt finely and place decoration. Then rinse the earrings in the cool water.
Soak a cotton swab or a brush in rubbing alcohol and clean the earrings. If the product is badly poisoned, soak it in solvent for a few hours. After Polish with flannel or chamois cloth. Thus it is possible effectively to clean silver earrings, it does not damage the gems.
In a glass, pour warm water, add a few drops of ammonia and a teaspoon of baking soda. Soak the silver earrings in this solution and leave on for 15-20 minutes. Then clean the old toothbrush and rinse with cool water. Wipe dry with a soft cloth.
If silver earrings appeared mildew stains, use vinegar. Soak a cotton swab in the remedy and RUB zagrozenie areas. Then buff with a soft cloth.
To remove dark plaque take toothpaste. Apply it on a cotton pad or cloth and RUB the product.
Is the advice useful?
Store silver jewelry in a box lined with soft cloth. Don't keep decorations near sources of heat and sunlight. Their impact silver will quickly grow old and lose luster.
Advice 6: How to clean silver ring
Silver rings have always been popular jewelry. This is due to the low cost of the products, and medicinal properties of silver. Perhaps, the only disadvantage of this metal is its features to darken over time and covered the unpleasant bloom.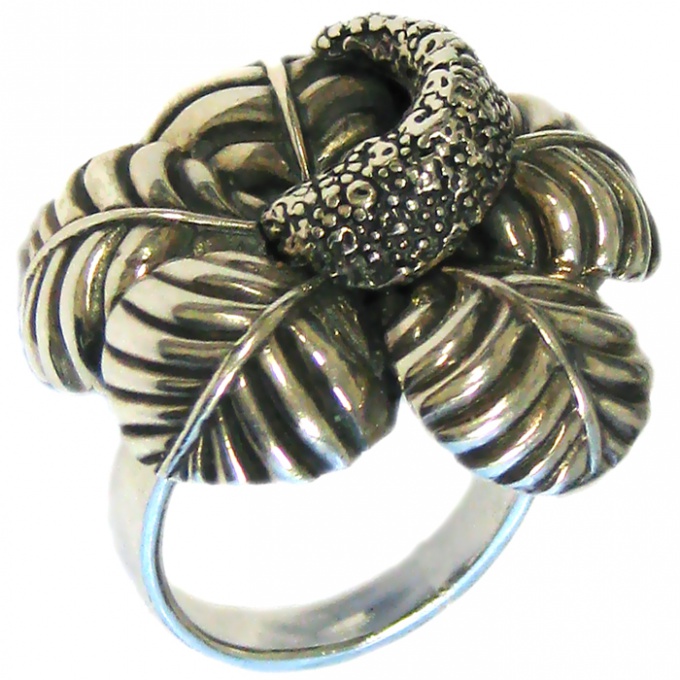 Instruction
There are several generic ways to clean
silver ring
. The procedure performed
at home
, often do not require you to purchase specific cleaning products. But if you want, in most jewelry stores you can buy specialized cleaning liquid: sufficient for a few minutes to load contaminated
ring
in such a solution, and it will once again be shiny and clean. Moreover, most of these drugs covers the product with a protective layer that prevents the metal from further oxidation.
Traditionally, in the home, silver is cleaned with a mixture of hydrogen peroxide and alcohol: dipped in a mixture of the product for 20 minutes, and then dry wipe cloth nappy.
Onion ring to bring back the lost Shine will help the baking soda in the palm of his need to pour a teaspoon of powder and add few drops of water, put there as decoration and carefully grind.
You can use more creative ways of cleaning, for example, to use a food foil: pour on it some water, put a teaspoon of salt and soda, and then the product itself. After lying in this solution for half an hour, the ring will be cleaned of plaque.
Very often, for cleansing silver, use tooth powder, which is applied to the product with a brush for cleaning the teeth. Toothpaste can also help, but first it should be mixed with baking soda and ammonia.
Method of cleaning silver depends not only on the degree of contamination of the silver product, but also from its samples. Containing impurities of other base metals products are best cleaned with special tools. If the alloy, for example, contains copper (it is easy to identify by the green color of plaque), you should buy specialised cleaning – a 10% solution of Trilon B, which allows you to remove the green coating. Then it is best to use a cleaning slurry from the ammonia, toothpaste and soda.
Pollution silver rings may be prevented. Common cause of darkening of silver jewelry is high indoor humidity, the proximity of the jewelry to drugs and drugs containing sulfur. Therefore, to store silver is better away from kits and concentrations of household chemicals, as well as to prevent frequent contact of the rings with water and cosmetics. These precautions, of course, can not give full confidence that silver will not darken, but they increase the life of the product and subsequently to facilitate cleaning.
Advice 7: How to clean a silver spoon
Silver does not tolerate contact with oxygen it darkens. For cleaning, you can contact the jewellery workshops. Or to use traditional cleaning methods that you can use at home.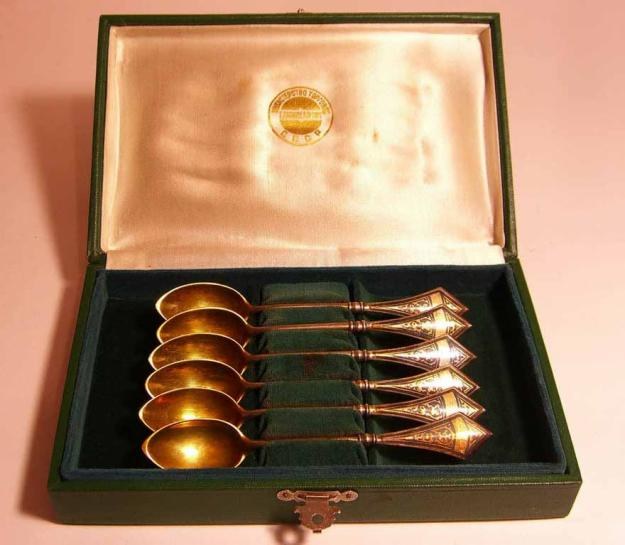 You will need
liquid for cleaning jewelry;
- ammonia;
- tobacco ash;
- lemon juice;
- citric acid;
- baking soda;
- potato decoction;
- toothpaste.
Instruction
In jewelry and hardware stores sell special tools to care for silver jewelry. Just wipe her
silver
spoon
. Using this liquid to clean silverware and silver jewelry.
To clean silver using ammonia. For this is enough for one hour of dipping a silver spoon in a solution of alcohol (the ratio of water and alcohol is 1:10). If there is no time to wait, take a napkin and soak it in the solution and carefully wipe the product to remove stains. Ammonia is impossible to clean the silver with black.
Put silverware in a bowl of water and add tobacco ash, boil, then wipe the instrument dry. You can mix the ashes with lemon juice and RUB the darkened devices.
Citric acid is also very good to clean any silver items. Put the spoon in her solution for a few minutes, and she will again delight you with its brilliance.
Through the use of ordinary baking soda to clean silver items that do not have a lot of patterns. Take a damp cloth and using baking soda and clean the products before the disappearance of spots. You can also use a soda solution. Approximately 30 g of baking soda and pour 100 g of water. In the solution put silver jewelry in for a few hours. For best results, you the solution with silver objects bring to boil.
Make a solution of cream of Tartar for a few minutes and put items from the finicky metal, then wipe dry.
To restore the luster of silver devices will help the potato broth. Place in it a silver spoon for 10 minutes and they will be like new.
Silver spoon is well cleaned with toothpaste. Apply to a soft cloth and wipe the paste products.
Note
Mechanical type of cleaning silver can be applied only when the product is a sample of 625 and above, otherwise it may worsen of the silver devices.
Is the advice useful?
Proper storage of silver items will provide a great view of your silver for a long time. So after the holiday silverware thoroughly and then carefully dry with a towel.
Advice 8: How to clean silver with cubic Zirconia at home
Almost every home you can find silver jewelry, decorated with today's popular cubic Zirconia. Unfortunately, over time their beauty fades, decorations darken and covered with an unattractive tinge. However, there are many ways to return to silver jewelry with cubic Zirconia original luster and beauty.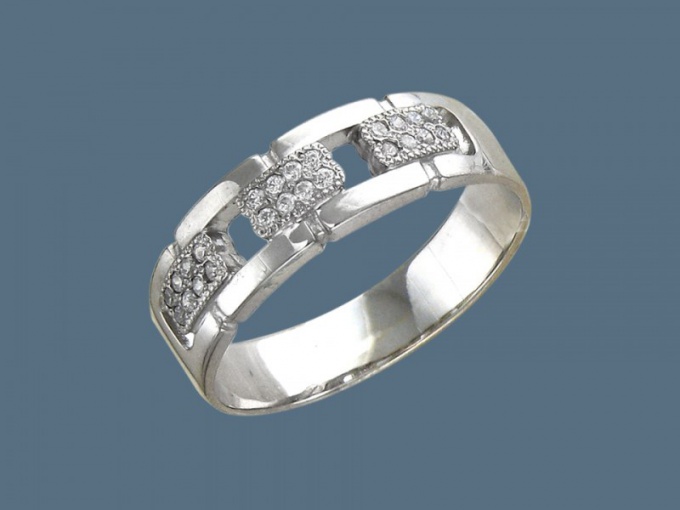 General tips
Contaminated dust, sand, sweat or cosmetics silver you can just wash in hot soapy water. Soap to replace detergent for dishes. After the product some time to sit in the soapy water it should be cleaned with a soft toothbrush. This method will not be able to bring back the Shine jewelry, but will help easily cleaned minor contamination in the home.
In addition, jewelry can be clarified by placing them in 10% solution of citric acid or ammonia. And if its warm, then its action will be more effective.
Copes with dirt potatoes. For the raw root should be grated on a grater and pour a small amount of water. The mixture need to lie down for a few minutes and then they're polished to a Shine with a woolen cloth. You can also hold jewelry in the decoction of potato peel, then rinse them in running water.
Cleaning silver from black
Blackened silver jewelry is easy to clean with soda solution. Put them in a bowl, covered with foil, sprinkle 3 tablespoons of baking soda, cover over with another layer of foil and pour boiling water. After 10-15 minutes, rinse them in cool running water.
Well removes dark plaque with silver following method. Prepare a small container and wrap it with foil. Then put an even layer of decoration, sprinkle salt and soda, add a few drops of dishwashing detergent and cover with boiling water. After 10 minutes rinse the product in a large quantity of cold water.
Well to clean silver the light side of normal office eraser. Just RUB a ring eraser and black will disappear. Instead of the eraser can be used lipstick. All due to the fact that the lipstick is composed of microscopic abrasive components are able
to clean the silver
without leaving scratches. To do this, apply it on a soft cloth and Polish the metal to the desired state. Then wash the jewelry with soap and water.
Very effective, but quite aggressive method of cleaning is to use the following composition. Mix until a smooth toothpaste or powder, soda, and ammonia. Soft toothbrush, apply the mixture, and then rinse with cold water. Toothpaste is good with strong black on silver, but often should be avoided because it can provoke the appearance of the metal micro-cracks. No soda this composition will be more gentle. A mixture of toothpaste, chalk, and ammonia also cleans silver jewelry with cubic Zirconia. The most important thing is to wash the product.
Advice 9: How to clean silver technical
There are many technical ways to clean silver. At home you can only use some of them. One of the common ways of treatment is cupellation is the formation of impurities during the melting of silver.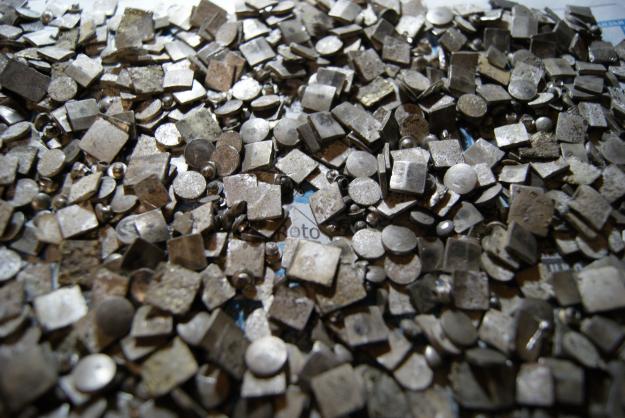 You will need
- tin 1-2 l;
- nichrome wire;
- sheet asbestos;
- clay;
- refractory clay;
- cardboard;
- long tongs;
- lead.
Instruction
Wrap a jar of nichrome wire. Dilute clay with asbestos crumb in the ratio of 1:5 and the mix, coat the coil. Dry the muffle within 3-5 days. Lay on the bottom of the jar asbestos sheets.
Stir the clay, fireclay and asbestos crumbs in equal proportions. Vilaite the ready-made cardboard form the working chamber (Cup) and the muffle furnace door thickness of 1 cm, Wait for the drying chamber and separate from it the form. Install in a jar crucible and calcined for several hours before first use at a temperature of 1000 °C.
Connect the oven to the mains AC 220 V. After heating, the furnace is put into the working chamber forceps technical
silver
and lead. Depending on the amount of impurities in the silver, you need to use from 0.5 to 8 grams
of lead
. Insufficient lead will lead to low quality of separation of impurities, at the same time too large amounts of lead will increase and the consumption of silver.
Lead and its oxide – lead litharge the melting absorbed into the walls of the crucible. A feature of the litharge is that it wets the crucible and with it wall drawn other metals and their oxides, in particular copper and Nickel. As the absorption of lead in the walls of the chamber, the molten mass will become more shiny. When a strong luster or so-called "silver flash", disconnect the oven from the mains.
Remove the silver "ball" from the crucible and clean it from toxins.
Note
Do not heat the furnace too much work at furnace temperatures not exceeding 1000 °C to reduce the evaporation of silver. At the same time for quality cleaning silver from impurities maintain the furnace temperature of not less than 960 °C (the melting point of silver).
Is the advice useful?
Use cupellation in the absence of the impurities gold and platinum.
Advice 10: How to clean silver with baking soda
Silver
– beautiful and popular in household use metal, utensils made him a durable and useful - thanks to the ionization, jewelry is relatively inexpensive and stylish. But
silver
products tend to darken or fade over time. For many products it is even a sign of nobility, but, if you do not like this kind of your belongings, the silver is quite easy to clean. One of the most common methods of cleaning in food
soda
.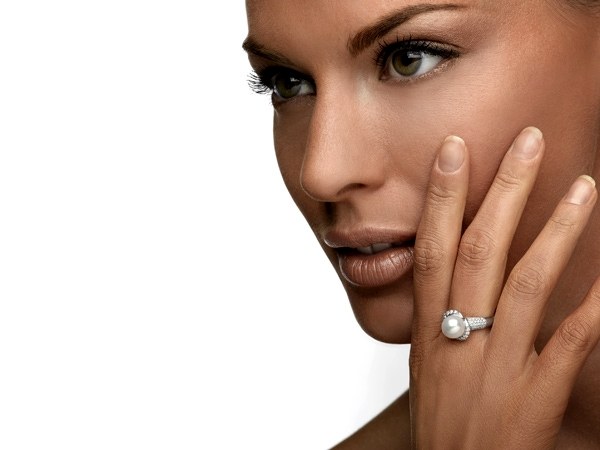 You will need
- soap solution;
- soda solution
- clean rag.
Instruction
Before you clean silver, you must hold the product in soapy water to prepare the surface for contact with sodium bicarbonate (baking soda) and then rinsed.
Prepare soda solution (0.5 l of water 1-2 tablespoons of baking soda) and put on fire. When the water boils, throw into the solution a piece of foil. Lower silver product for 10-15 seconds, after this procedure thoroughly.
If the product is to get rid of black, then it will require some physical effort. Dilute with soda water to the consistency of gruel, apply to a soft cloth or your fingers and wipe product. Be careful not to scratch it.
If you need to clean several silver items, use the following recipe: on the bottom of the pan or any other cookware, place a sheet of foil, secure the edges. Pour the solution: 0,5 l of hot water, 1-2 tbsp baking soda, 1 tablespoon of salt. Put the silver items for a few minutes. Rinse and wipe dry.
Note
Why silver loses its appearance? The answer to this question will help to avoid possible errors.
1. High humidity – try to avoid storing silver jewelry with high humidity (bathroom, proximity plate, etc.).
2. The interaction with the perfume, the sweat secretions of the owner – try to take a shower, do household chores, removing jewelry.
3. Storing near medicines – contact with molecules of some chemicals leads to a darkening and tarnish silver gold.
4. It often happens that the silver reacts to the state of health of the owner – in this case, of course, is more important than your health, not faded decoration – be healthy!
Is the advice useful?
Silver products do not require complex care, enough time in one to two months to clean them and it is desirable to Polish soft dry cloth, suede, flannel.
If you can't get yourself to clean the product – take it to the jewelry shop.
Advice 11: How to clean silver from blackening
Silver jewelry gradually darken and lose their appeal. To clean metals, corrosive substances can not be, otherwise they will fade even more, and fix the color is unreal. To restore luster and to remove the dark coating of silver, take advantage of the popular cleaning products.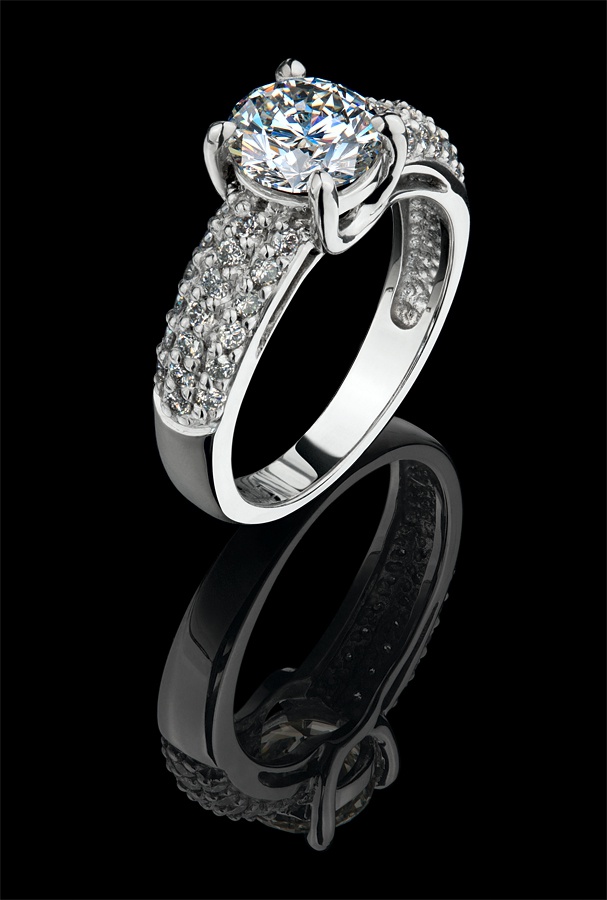 You will need
soda;
- ammonia;
hydrogen peroxide;
- lemon juice;
- vinegar;
- tooth powder;
- toothpaste;
potato cleaning;
- cleaning gold and silver jewelry.
Instruction
Add 50 g of soda in 1 liter of boiling water and 1 tablespoon ammonia. Dip
silver
in solution for several hours. Then remove it and clean with an old toothbrush. Be careful, especially if the jewelry contains stones.
Can try and "dry" method cleaning products soda. Lightly moisten the brush in water and add to it a little soda. Clean the silver on all sides. Don't forget to thoroughly rinse the remedy, otherwise the product will become muddy shade.
Gives good results cleaning tooth powder. Apply a small brush or a cotton pad and gently clean the silver, pay special attention to hard to reach places. To enhance the effect, can add a few drops of ammonia.
Take an ordinary potato peels and cover with water. Lower decoration and simmer for about 15 minutes. Can add a few drops of lemon acid or vinegar.
Mix ammonia and hydrogen peroxide in a ratio of 1 to 1. Immerse the silver in the resulting liquid and leave overnight. In the morning rinse the product and dry with a soft cloth.
Dilute 20 g toothpaste in 100 ml of water and put on fire. When the water starts to boil, lower the silver and boil for another 10 minutes. After that, clean it with a toothbrush and rinse in cold water.
Jewelry stores sell special fluid for cleaning silver and gold jewelry. They do not have a negative impact on the surface of the silver, therefore, are safe to use. Method of administration read the package.
It is worth noting that all the home methods of cleaning, especially with the use of abrasive particles that can harm the product. Therefore, if your decoration is too expensive, better leave the polishing to a professional. After the purification of silver by the master, it no longer darkens.
Advice 12: How to clean silver earrings
Have silver many beneficial properties, furthermore, this metal is simply beautiful. Jewelry made of silver, as a decoration, the finishing touch, without which the look is incomplete. How would you not carefully addressed decoration, metal over time can darken and tarnish. To clean silver earrings, rings or bracelets in several ways.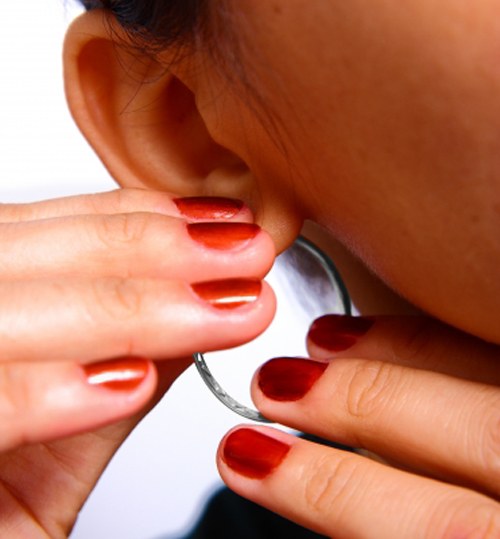 Instruction
If your silver earrings have become dull and no longer reflect light as before, wash them with shampoo (preferably baby) in warm water and dry with a soft cloth. The main effect, of course, will be from polishing, it returns the product to its original brilliance.
Purchase in the jewelry salon or any Department involved in sales of jewelry, a special cloth for cleaning jewelry. A small piece of cloth impregnated with a special compound, will allow you to Polish your silver earrings, bracelets, chains and other jewelry without the "water treatment".
To clean contamination from minor elements: dredging, handles for fastening stones, designated alloys of the different parts of earrings, you can use a toothbrush. Apply any toothpaste and walk on the surface of the jewelry, paying special attention to those places where the accumulated dirt. Rinse your earrings under running water and dry with a soft cloth.
At home often used ammonia. Dip in a 10% solution my silver earrings for 10-15 minutes, then rinse with water and wipe it. Other methods involve the use of those funds, which can be found in almost any kitchen.
Place on a steam bath jar with a solution of 0.5 liters of water and 100 g of citric acid, put in silver earrings and simmer for 15-30 minutes, then rinse them in water and wipe with a dry cloth. Alternatively, boil a solution of 0.5 liters of water and 2-3 tablespoons of baking soda, put in a container a piece of foil and your earrings, remove them after 15 seconds and rinse with water.
Home ways you can find a lot, but if you don't trust them, take your earrings to a jewelry shop (almost all craftsmen take jewelry to clean) or get a special paste for cleaning silver jewelry. In the latter case, use the instructions provided on the packaging.
Advice 13: How to remove black silver
Silver is a wonderful metal for jewelry and Cutlery. He looks noble and has a disinfecting effect, which is important for kitchen utensils. But unfortunately, silver – metal sensitive, stains easily and darkens even with the most careful handling. In order to clean it from the black silver jewelry and return them to original appearance, you need to know a few simple techniques.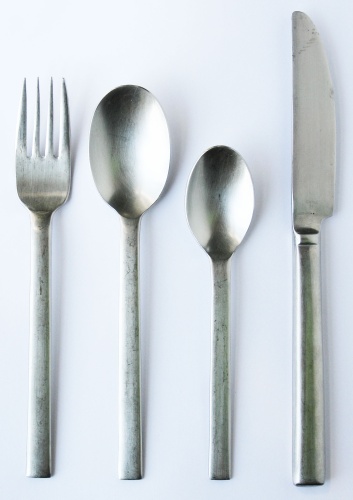 You will need
salt, baking soda, foil, vinegar, ammonia, toothpaste
Instruction
The easiest way to clean silver is ammonia. Decoration or clear the subject drop for a few minutes in a solution of ammonia. Then the usual toothpaste and an old brush to manually scrape away the toughest stains. As a result, the metal will Shine like new. However, this method has a significant drawback. Mechanical cleaning with toothpaste or detergent may leave on the product micro-scratches, which later will hide more dirt.
For gentle cleansing silver items you can purchase special cleaning solutions. Usually they are sold in jewelry stores in the departments of silver jewellery. Well-proven in this regard, detergents from Germany. The use of these funds will not have the power to scour the thing from stains, simply put it in the solution and soaking for a while. This detergent can be washed as the product of pure metal and precious stones. Damage to jewelry will not be any, moreover, after drying the cleaning solution creates a thin film on the subject, which will protect it for a while from darkening.
For silverware (Cutlery) are good old ways to clean with vinegar and salt. Items need to be put in a saucepan with a solution of salt and vinegar and boil.
If the product is very dirty and covered with stains at home you can use the following efficient method. On the bottom of the pan or enameled bowl put the metal foil, sprinkle on one tablespoon salt and one tablespoon of baking soda. Pour all the boiling water and put into the resulting solution darkened silver for a few minutes. Dark patina with silver items will go to the foil. Once that happens, things should immediately pull out, rinse with clean water and dry.
If you are the proud owner of old silver jewelry that requires special attention and careful attitude, when cleaning is necessary it is better to give a professional jeweler. A specialist will be able to remove stained plaque gently without damaging the surface of the object. And you don't have to worry about possible scratches or sudden stains.
Is the advice useful?
The safety of silver depends largely on the storage conditions. Ugly dark patina usually appears at high humidity in the room. It is not recommended to store silver items of drugs or any drug containing sulphur.
Advice 14: How to clean gold and silver at home
Jewelry are available in almost every girl. Over the years, they fade and lose their luster. And because of their purity should be regularly taken care of. Tips will help
to clean
silver and gold at home.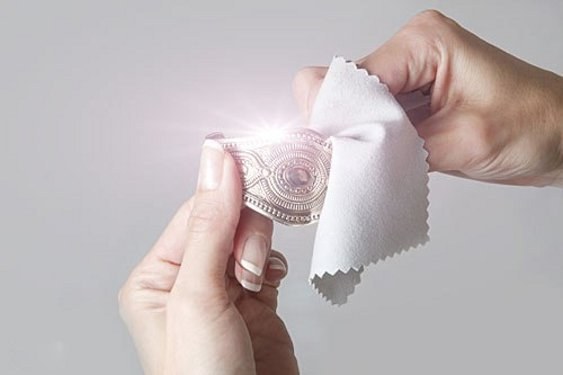 Silver


Jewelry of silver, many prefer. They are original and beautiful. That's only metal this is often dirtier and loses its luster and darkens. Therefore, it is particularly important systematically to clean it. This service is available in many jewelry shops for a fee. But to carry out this procedure regularly expensive for a purse. Silver can be cleaned at home, using simple means.

Minor stains on the silverware can be eliminated with the soapy solution. To do this, warm water should dissolve a small piece of soap. Then add a few drops of ammonia. Silver jewelry is placed in the prepared solution on the day. In the morning the product is cleaned with a toothbrush. At the end of the procedure, the decoration is washed under clean running water. Dry it with a soft cloth.

It should be noted that using abrasive materials, you can leave silver visible scratches. Then they can be deleted only in the jewelry shop. Therefore, the toothbrush should be soft bristles. As a soft cloth, use suede or flannel.

Moistened with water soda – an effective tool for cleaning the chain. The chain should be placed on the palm of your hand. After that it liberally sprinkled with baking soda. To clean the chain, you need a toothbrush for 10-15 minutes, until the soda will not darken. Further, the chain is washed with clean running water.

Remember, silver is strictly forbidden to clean the kitchen with detergents, since they contain alkali, from which it will darken. Also, do not use as a cleaning preparation hydrogen peroxide.


Gold


Gold jewelry with trepidation should be cleaned from dirt. Much care should apply to products of white metal and jewelry with stones. The only option of cleaning – soap solution. For plain gold jewelry, there are other means.

To clean gold at home by using the liquid for contact lenses or lemon juice.

To clean the gold a great tool – a boiling solution of water with addition of washing powder. After 2-3 minutes, after diving the mud from the product comes away easily.

When a serious dirt for gold jewelry will fit the following composition: 0.5 teaspoon detergent, 1 teaspoon of water, a vial of ammonia. Consistency in the finished jewelry should be immersed for 5-7 minutes. After that, the dirt residues are scraped off with a toothbrush.
Advice 15: How to clean blackened silver
Silver products have long been used by man for jewelry, Cutlery and other household items. There are proven methods that help clean blackened
silver
and regularly to maintain its mysterious luster.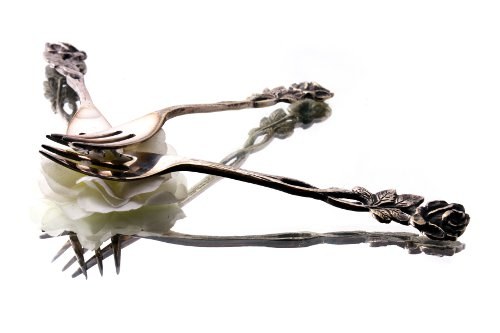 You will need
Sol;
- ammonia;
- Mel;
- tooth powder;
- eggshell;
- citric acid;
- baking soda.
Instruction
To clean small silver items, use a 10% solution of ammonia. Pour it in a container and dip it in silver for 10-15 minutes. Then rinse with clean water and dry.
Clean silverware in warm soapy water. After that, apply a mixture of chalk and ammonia. When the product dries, wipe it with a dry woolen cloth. Instead of chalk can you use a regular tooth powder. This procedure is preferably carried out weekly.
Silver Cutlery, try cleaning following composition. In salt water add egg shells and bring it to a boil. Clean utensils put into the solution for 15 seconds. Then rinse thoroughly and dry with a towel. Per liter of water, you will need a tablespoon of salt and shells from two eggs.
Silver is easy to clean in boiling salted water. You can use cold salt solution, leaving it a silver product for a few hours. You will need a teaspoon of salt and a glass of water.
Boil the silver thing in the citric acid solution for 15-30 minutes. To do this, take a liter container and pour it in a pint of water. Add 100 g of citric acid and put in a water bath. After boiling, rinse the silver with water, dry.
To give a silver Shine devices often use boiling water with added soda. Asprivate products the solution after each application. You can leave them in the solution for 1-2 minutes or boil for about 15 seconds. Half a litre of water you will need 1-2 tablespoons of baking soda. Sometimes when boiling on the bottom of the tank put a small sheet of aluminum foil food.
Note
Try not to abuse mechanical cleaning of silver. These are the ways in which a dark patina and dirt are removed by using the removing a layer from the surface. So to clean the product without damaging its surface hard enough. Of course, these scratches are not very noticeable, but they somewhat spoil the appearance.
Advice 16: How to clean silver
Every woman who loves and wears jewelry, there are always a few silver items. Over time, it darkens and to return to it original luster and beauty, it must be clean. To properly clean
silver
is not a difficult science, the main thing – to keep and care properly to clean had as little as possible.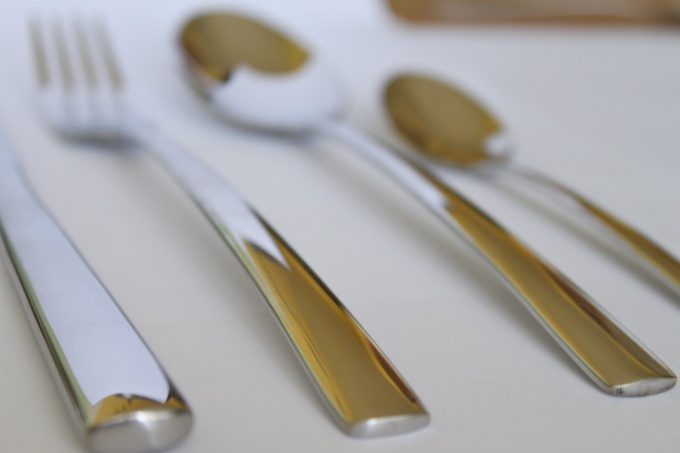 Silver darkens if it is stored in a room with high humidity or close to products containing sulphur. Also darkening may occur when the deteriorating health of the owner. Strongly influenced by individual skin properties. To avoid this, after wearing wipe your jewelry with a dry flannel.

It is advisable not to expose the silver cleaning by mechanical means, and to use the special cloths or products that can be purchased in jewelry stores. In addition to cleaning, they create a protective coating on the metal.

Store jewelry made from silver is better in special cases in a dry place. And it is desirable that the decorations do not touch each other. When josabeth and works with chemicals silverware are better off.


How to clean silver at home
You can clean the silver at home:


Ammonia.

The most popular method. Silverware soaked in 10% ammonia for 10-15 minutes. Then they are washed with water and dried with a cloth.


Sulfuric acid.

The product is boiled in 10% sulfuric acid until then, until it washed away impurities, are washed with water and dried with a cloth.


Citric acid.

Boiling products in the citric acid solution in a water bath. To 0.5 liters of water taken 100 g of citric acid. In a container with a solution down the piece of copper wire and jewelry need to be cleaned. After about 15-30 min. the cleaning is over. Silver is washed and dried.


Soda.

Boiling the jewelry in a solution of soda. To 0.5 liters of water is taken 1-2 tbsp of baking soda. In a container with a solution down the piece of foil. Silver articles boil for about 10-15 seconds, rinsed with water and dried.


Coca-Cola.

Particularly sophisticated cleaners offer Coca-Cola – boil silverware in the drink for 3-5 minutes, it will efficiently remove silver dark film.


Salt.

200 ml of water is taken 1 tsp of salt in this solution the silver falls for a couple of hours. You can even boil it in this solution for 10-15 minutes.


Mechanical cleaning.

Involves cleaning eraser or toothpaste. Mechanical means are well removed film from the metal surface, but can damage the surface of the product.