Instruction
The easiest way will be to contact a law firm which deals with such issues. Firm will do everything for you, you will only need to pay the license fee - 1300 roubles, and its service. The procedure for obtaining a trading license is not fast: up to 30 days.
You must first decide in what form you will conduct trading activities. You can become an individual entrepreneur or to create a legal entity (e.g. LLC). Each of these forms has its pros and cons, influencing the trading activities. Individual entrepreneur does not comply with "the Order of conducting cash operations" and, therefore, entitled to dispose of the proceeds at its sole discretion, and OOO is obliged to Deposit the proceeds in the Bank because it funds a legal entity. In turn, individual entrepreneurs shall not be entitled to, for example, trade in alcohol, also, are imposed on them and other restrictions.
To obtain permission to trade the following documents are required:

1. the constituent documents of the legal person, the certificate of incorporation or certificate of registration of self-employment for the individual entrepreneur;

2. a certificate of registration in FNS;

3. for legal entity - full name and Bank details of the Director and chief accountant;

4. the lease of the premises in which you are going to trade;

5. conclusion of SES, GPN;

6. certificate from tax inspection about absence of debts in the city budget;

7. a contract with the organization, which is engaged in garbage removal;

8. the list of products which you will trade;

9. sanitary passport facilities for trade.
For trade in alcohol, also, need a license.

These documents are submitted to the Department of consumer market of administration of city district in which you are going to trade.
As a rule, permission to trade is granted for a period matching the term of the lease premises. However, if you are engaged in seasonal trading (e.g. Christmas market), that provides for a different period.
Advice 2: Do I need a license to trade
Many entrepreneurs wishing to start a business in trade, often faced with the fact that the products they plan to implement it, may be under the control of the state. This means that, for trading activities, the organization must obtain a license from the state.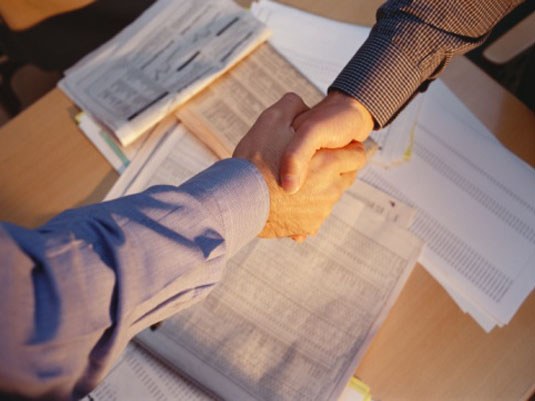 Until recently, there was a law No. 128-FZ, published in 2001, "On licensing certain types of activities". It is regularly made changes and additions, in particular recent changes came into force on 1 January 2011. However, our legislators were not satisfied and in may 2011 issued a new law No. 99-FZ of the same name, which entered into force on 3 November this year. With 19 October and then on 21 November it has managed to make a change. Fortunately, this had little effect on activities of trade associations, because the list of licensed types of detail for them remained the same.

Thus, license to trade need:

- if you are going to sell technical means aimed at obtaining secret information;

- if you are planning to sell printed products protected against counterfeit (including the forms of securities);

- if the number of your products are ammunition and other weapons;

- if you want to sell scrap ferrous and nonferrous metals;

- if your company will deal with the implementation of medical and pharmaceutical products (including psychotropic and narcotic drugs).

A separate law (No. 171-FZ "About state regulation of production and turnover of ethyl alcohol, alcoholic and alcohol-containing products") is subject to the implementation of retail of alcoholic production, which involves the annual payment of the registration fee in the amount of 40 thousand rubles for the license for a period of from 1 to 5 years. Licensing, for example, in Moscow the Department of trade and services, in Saint-Petersburg - Committee for economic development, industrial policy and trade, in regions similar state agencies with appropriate authority.
You should note that until recently, the licence for trade in alcohol applied only to products with ethanol content of more than 15%.

However, in July 2011, the President signed amendments to the law, which States that now license you must obtain to trade alcohol strength of more than 5%, while beer and other alcoholic beverages were equated with alcohol.

Thus, for the retail sale of beer and beer drinks from 1 July 2012 will require obtaining a license.