Instruction
If you are among those who are only going to do this, know that any candidate in the drivers before you start driving lessons, you must pass a special medical examination and obtain a driver's medical certificate. In many schools for the convenience of students organized meetings licensed medical fee away. In this case, to obtain a certificate is very easy. If you don't want to waste your time, find out in advance whether a particular driving school such an opportunity. Driver's medical certificate you will need anyway, so if there is an option to spend to receive less time, it's for the best.
Help for driver's license issued in the presence of certain documents and payment of all services. Thus, you will need a passport and its photocopy, two photos, and for men – military registration certificate (military card) and its copy. Also be sure to pay a medical examination, the cost of which directly learn in driving school. If you pass the Commission to another medical facility, be sure to take in the organization, which will be issued the driver's certificate, sample. There's also find out what tests you must pass and what doctors to visit.
In some medical institutions do not have the psychiatrist and the psychotherapist, so you will have to pass their examinations in other medical organizations. Be sure to take help and these professionals, which then come to the Agency issuing the driver's medical certificate. In this case, you will need the same documents as previously described.
Driver's certificate – an integral part of the process of obtaining a driver's license, so do not delay its execution. The sooner you pass all the tests, pass the examination and get results, the better for you. Moreover, the visit to the doctor has never been superfluous, in fact care about your health you should always.
Advice 2: How to obtain a medical certificate from the driver
According to the Ministry of Health and Social development of the Russian Federation No. 831 dated 28.09.10. all drivers, receiving or exchanging a driver's license, must present to the police a medical certificate of the new sample. Certificate by passing the technical inspection is not necessary.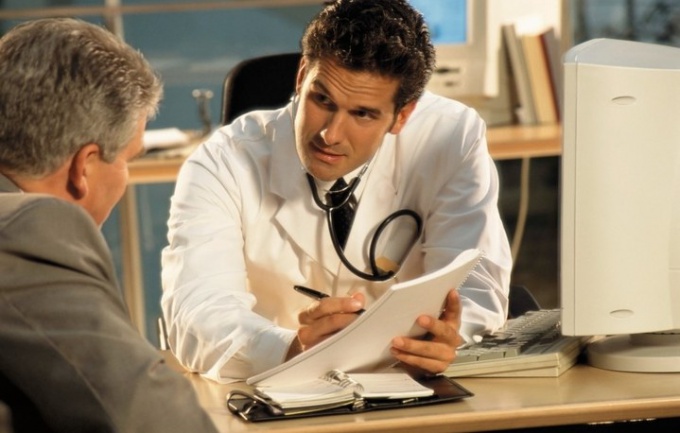 You will need
- passport or driving licence;
- 2 photos 3,5x4,5.
Instruction
To obtain a medical certificate, please contact any hospital providing services for issuing certificates. You can also contact the clinic by place of residence. All professional services are provided on a paid basis, so contact the registry, and will pay for issuance of a certificate. Please show your passport or driving licence and two photos size 3,5x4,5 on a Matt background. If you regularly wear glasses, be photographed in them is not required. Enough on the examination to the eye doctor to have your glasses with you so the doctor was able to determine you need to replace them or not. If you feel uncomfortable without your glasses, you can take photos in glasses.
You have issued a certificate, you must pass a medical examination by a surgeon, ophthalmologist, internist, neurologist, otolaryngologist. A separate opinion will be required from the regional psychiatric and narcological dispensary.
The certificate takes one to several days. It depends on which clinic you go and how long I have to wait for the medical examination of experts.
Do not buy a certificate in a doubtful medical institutions and do not make it in one-day firms, ads which offer to apply for a certificate in 15 minutes or one hour. The document must be authentic with signatures and seals of specialists. The presentation of fake certificates in the traffic police is punishable by law.
After the establishment of a certificate stamped by the main doctor of the medical institution, and a square stamp in the registry.
Terms of re-medical examination will be indicated on the document, it depends on the state of health and age. The minimum period for re-examination shall be 1 year and maximum 3 years.
Rights you will receive for 10 years, so if you will need to get them to change a category, or in case of loss, and a medical certificate you can get again just before the procedure for replacing a driver's license.