Instruction
A 20-year-old age need to begin to take care of your facial skin, constantly moisturize it to prevent the appearance of wrinkles. And the earliest wrinkles to appear right on the nose. How does one begin to deal with them? Immediately understand for themselves that anti-aging is a comprehensive approach that includes proper skin care, balanced diet, walking outdoors, playing sports.
Do daily exercises for the face. To get rid of wrinkles on the nose you effectively will help the following exercises:
- Place the middle fingers on both sides of the nose. Firmly press them. Then ring fingers, tap the top of the nose under the place where the already formed lines and wrinkles. Begin to move muscles that are under your fingers. Hold for ten accounts. Then slowly return to the starting position.
- Lying on bed, close your eyes for 7-8 seconds, the brow bone, put your index fingers, open your eyes wider, hold for 10 seconds. Repeat the exercise 20 times. It is better to do this exercise in the morning, immediately after waking.
To get rid of facial wrinkles, you need to learn to control your face. Will help you will, equanimity, self-discipline. Look at your reflection in the mirror as often as possible. Try not to wrinkle your nose and frown in a variety of situations. Face muscles should be kept relaxed.
Moisturizers and masks are the best helpers in the fight against wrinkles on the bridge of the nose. But it is not necessary to purchase in the boutiques of expensive cream-lifting. Buy in the drugstore Aloe Vera, Vitamin E. Oily solutions effectively remove wrinkles. Folk remedy is a few drops of olive or vegetable oil. Apply a small amount of drugs on the affected area of your skin morning and evening. And soon you will see good result.
Advice 2: How to get rid of facial wrinkles
Often the first wrinkles appear on the face still in his early youth. These wrinkles are called mimic, we acquire them from unnecessary facial expressions, habits grimace. With age, these wrinkles deepen and did not adorn its owner. Is it possible to remove facial wrinkles? You can!
Instruction
The first thing we need to learn to control yourself. This does not mean that we should not show emotions. But to avoid unnecessary wrinkles, it is better not to wrinkle the forehead, not much to squint when you laugh and so on. Watch his facial expressions. If you yourself can not define when you begin to grimace, ask loved ones to draw your attention at such moments. At work you can put in front of a small mirror. A little attention, and after a month or two your face will become more calm, and thus wrinkles will not deepen and will seem less noticeable.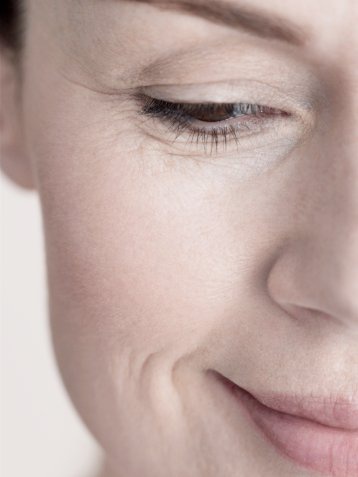 And yet to effectively deal with facial wrinkles is possible only with the support of a beautician. One of the most popular methods to eliminate wrinkles is hyaluronic acid. This substance, which contains in our body by nature, but with age it starts to wane. On its basis, developed a variety of cosmetic gels for injections. After a course of injections called biorevitalization, leaving small
wrinkles
, the skin becomes younger, increases its tone. If there is a need to remove deeper
wrinkles
, you might want to use gel with a stronger concentration hylauronic acid. They fill and smooth facial
wrinkles
. Validity of injections from 4 to 6 months.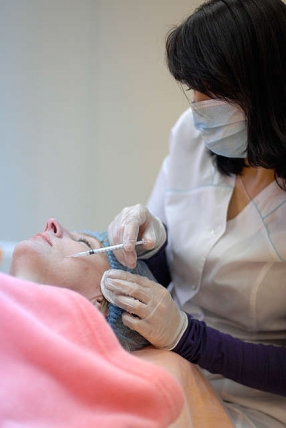 One of the most radical methods of destruction of facial wrinkles is Botox injections. Botox is a botulinum toxin that acts on facial muscles and prevents their expression activity. Due to this, smoothes existing wrinkles and prevents new. Especially effective Botox injections are in the area around the eyes and lips, forehead. Such injections have to do about 2 times a year. However, those who use Botox constantly, gradually wean yourself to wince and grimace, so the drug can be administered not through 6, and 8 to 10 months.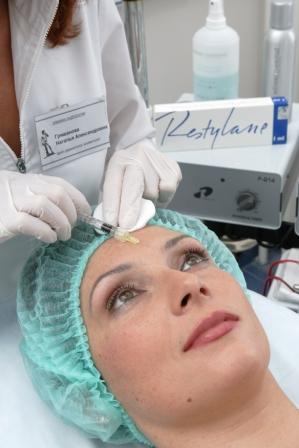 Note
All injectable treatments to remove wrinkles, especially Botox injections, should be done only in specialized institutions.