Instruction
To get to the DAEC (Department for combating economic crimes) you need to obtain at least secondary education. Not necessarily legal, economic, technical allowed. For senior positions you will need a diploma of higher legal or economic education.
While studying try to study and pass the practice in the offices of the Department, be familiar with the structure of the Agency from the inside. Typically, employees work with applications of citizens initiate criminal proceedings under various articles of the criminal code, constantly traveling and spend check so that it will be informative. You can get positive characteristics and subsequently come back to work.
Ask relatives, ask friends about vacancies in DAEC may be, they have connections and they can help you to get a job. If that doesn't work, you should contact the Dean's office at the place of study. Maybe they have a list of organizations that require staff.
You can contact the human resources Department, economic crime Department and ask for a list of documents needed when applying for a job. If you arrange them as a future candidate for the vacant positions, even in their absence at the time of application, you will be given a list and later will be included in the reserve.
You will need a diploma of graduation from educational institution, copy of passport pages of marital status, residency, indicating your personal data. You'll need to visit conventionalise and mental hospital, to get help about the absence of registration, the same document need and lack of criminal record have you and your relatives. It is also necessary to undergo a medical examination, you must also register to take a special test, which takes place at the main office of the interior Ministry. Each subject is a separate organization, there are psychologists who conducted a long interview with each candidate, and then draw conclusions about the compliance of a particular post. Procedure lasts about 8 hours for 2 days. Directed questions on logical perception and creative thinking.
You should take photos in the amount of four pieces of a certain format, it is necessary for pasting in personal business and identity. In addition, the personnel Department will issue a personal matter, which will contain all personal details, work experience if any, attached copies of documents. To it is attached an inventory, in case of change or Supplement of information, the document is edited.
Start your job search since graduation. The diploma must be confirmed every three years, otherwise it becomes invalid. Keep in mind that the checking information specified by you in the application or attached documents can last for 6 months.
You may be asked to provide a certificate from the local police station, information from the study (characteristics) to interview neighbors. The personnel Department verifies all candidates for vacant positions, regardless of their experience, education and age.
Advice 2: Where to get a lawyer
To find a job lawyer as well as representatives of some other professions, it is difficult. Since many organizations require experience. But where it to take and what organizations to get a beginning lawyer?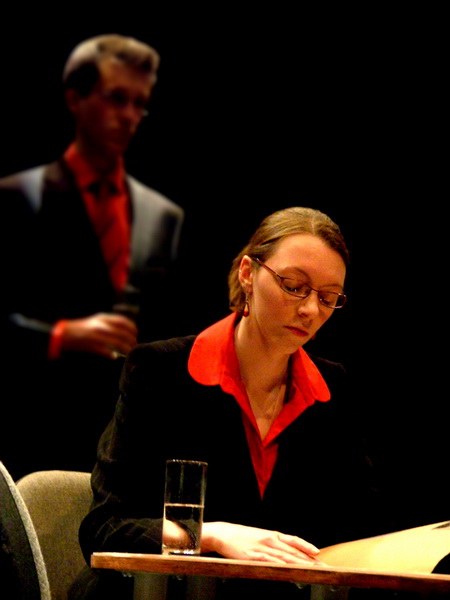 The work lawyer needs to start during the training of this specialty, at least 3 of the course. Perhaps the first time will have to work for free or for small salaries, but will not have problems to determine the place of internship and will have at least some experience.Job search lawyer should start with law firms. Make a list of all offices for information services and call them, offering their services. In advance, prepare a few summary of options suitable for each individual office. If you decide not to call them, but you can get around all by yourself, you will need business cards. In legal firms you can get as a paralegal or working with clients.Some schools choose to share with the enterprise for practice as a lawyer. In this case, it is necessary to seize the opportunity to get to work. For this you need to show all their skills may not be in legal matters, but the ability to get along with people, to communicate, to properly maintain records and be responsible. Then you can notice and cooperate with you in the future.Another way to find a job lawyer to appeal to the state authorities. For example, the police. The police from time to time required by investigators. Some lawyers start with this profession. But there is also important experience. And the third way is to find out about jobs of a lawyer at the enterprises with the legal Department. They can work, for example, a consultant. If you are in training or have a husband/parents that you will be able to provide, do not give up working for free. It is important to gain experience, to achieve good characteristics from a work place, and then go to "free floating", where you will assess their capabilities and in accordance with them will find a high-paying job. And, perhaps, open his own law firm.Job search lawyer must be accompanied by patience, endurance and hope. In many enterprises, you will hear rejection, but do not despair. The main thing is to keep looking and wait for the happy accident.
Note
Often circumstances force to apply to the DAEC (NEB and PK) against the dishonest employee or a dishonest contractor, but the fact of treatment does not always guarantee the result. In most cases, the results of the examination of an application the NEB makes a decision about refusal in excitation of criminal case.
Useful advice
Some people think that it is enough only to apply DAEC SWAD or another territorial district in order to begin "full-scale invasion of regulatory bodies in your area. But it is not so... Very roughly, how is the test DAEC (OSA methods used by the Department for combating economic crimes)