You will need
egg - 1 PC.;
water - 1 Cup;
milk - 1 liter;
salt - half teaspoon;
sugar - to taste;
butter - to taste.
Instruction
Sift flour slide on the table. Upstairs, make a well and pour in to a glass of water with loose cannons egg and salt. If you cook noodles for future use, do not put the egg. Knead dough and let it rest for half an hour, covered with a clean towel. Then as thin as possible roll it with a rolling pin, roll out a sheet sprinkled with flour and let dry a bit.
Cut into strips with a width of 4-5 cm, sprinkle them with flour and fold over on each other. Adding all the strips, cut them from across thin noodles. Sprinkle it a bit on the Board to dry. Dried up the rolled out dough can twist as roll, not forgetting to sprinkle, Muko, and finely chopped with a chaff - also get noodles. The excess chopped noodles (without eggs) after drying can be stored for more than two weeks in a paper or linen bag.
Boil in a pot of water and throw the noodles for a few minutes, and then drain it in a colander. Put it back and pour the noodles with boiling milk, whole or diluted by half with water. Cook until tender, 5-7 minutes. At the end of cooking in a pan put butter in taste and sugar. A wonderful nutritious dish is ready, serve milk noodles right on the table.
Advice 2: How to make milk vermicelli
Milk vermicelli is a tasty and healthy alternative to the usual porridge. This dish is popular with kids and adults, serve it for lunch, light dinner or Breakfast. To learn how to cook milk soup with noodles is easy. Besides the basic recipe can vary, adding new ingredients.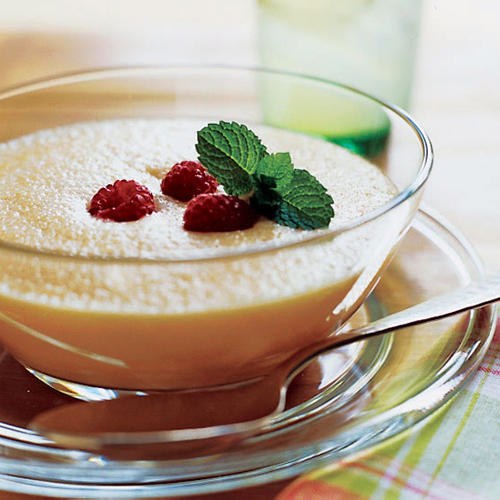 You will need
0.5 liters of milk;
200 g vermicelli or other pasta;
vegetable oil;
butter;
tablespoon of sugar or honey;
vanillin;
cinnamon;
salt.
Milk and egg noodles:
1 liter of milk;
200 g slim pasta;
2 eggs;
tablespoon of sour cream;
salt.
Instruction
Cook the noodles just before serving. It should not be warm, otherwise the delicate pasta will be limp and lose shape. To prepare select high pot, preferably made of stainless steel, heat-resistant glass or coated with Teflon. In an enamel container, the milk will burn.
Pour in a saucepan milk, add sugar, salt and a pinch of vanilla. Bring milk to boil and pour in a thin vermicelli-cobweb. Boil, stirring constantly, 3-4 minutes. Milk vermicelli is ready, remove from heat and pour into bowls, adding to each a small piece of butter and sprinkle a pinch of cinnamon.
Children are very fond of milk soup with curly products. Select pasta-alphabet pasta in the form of stars or small animals. Boil in a saucepan the milk and add the honey, stir until dissolved. A sweet mass of empty curly noodles and cook for about 5 minutes, stirring constantly.
Another option involves pre-boiling the noodles. Cook in salted water shells, feathers or long noodles. To water add a tablespoon of vegetable oil to the pasta don't stick together. Drain cooked noodles in a colander. Boil the milk, add a pinch of salt, sugar and vanilla. Put the pasta in the pan and cook milk soup, stirring, about three minutes. In the finished soup, you can add a few fresh strawberries or raspberries.
Very unusual texture and taste is noodles boiled in milk and egg mixture. In a glass mix the eggs with sour cream, rubbed them into a homogeneous mass. Boil milk, add salt and, stirring constantly, pour in the pan the noodles. Boil for about 3 minutes, then reduce the heat to low and pour in the milk, sour cream and egg mixture, continuously stirring it. Milk keep the soup on heat for about 2 minutes, then pour into plates and serve.
Note
Kneading dough for noodles is not only on water but also milk.
For spicy taste, you can add the noodles in milk cinnamon and vanilla.
In Italian cuisine the milk is boiled the noodles are very thick and baked in the oven until Golden brown, sprinkled on top of whipped cream before serving.
Useful advice
The flour for the noodles is better to take first grade for better taste and greater good.
Instead of one egg take 2 egg yolks - this will improve the color and taste of the noodles.
Cook noodles milk in an aluminium pan, so the milk is not burnt.