You will need
The hair dye of the appropriate shade.
Instruction
Sometimes girls color hair for several years and with the confidence to identify their own natural color. In this case, you must first wait for the moment when after the last dyeing procedure will take place for about a month. The roots will help to more accurately select a shade, resembling the natural color of hair. To choose it is necessary not only to suit their own desires, but focusing on attached to any paint table colororiented shades.
When the colours matched, it is necessary to test for skin sensitivity. Many people ignore this procedure, although it avoids irritation of the skin. Before you dye the hair in natural colorenough to cause a drop of paint on the back of the hand. If after a while feeling a sharp burning sensation does not appear, then you can apply paint on the head. Additionally washing it up to this point should not be.
The paint should be applied with gloves on, trying not to fall on the skin of the forehead and neck. Previously, these areas can lubricate any fat cream, then wash off accidentally got on them the paint will be much easier. Time keeping the paint varies from 20 to 40 minutes, depending on the manufacturer and the product type. Paint not containing in its composition ammonia, more gentle effect on hair. After coloring hair to wash with usual shampoo, then apply conditioner gives smoothness and fixing color.
Advice 2: How to paint hair in your natural color
After numerous experiments with his
color
of hair women want to return them to their natural, which nature has awarded. However, after a long time of staining, bleaching and other radical changes in your
hair
experiencing stress and are in a terrible state. But all is not lost with his skill, a lot of effort and enabling the patience, you will return to your natural hair color.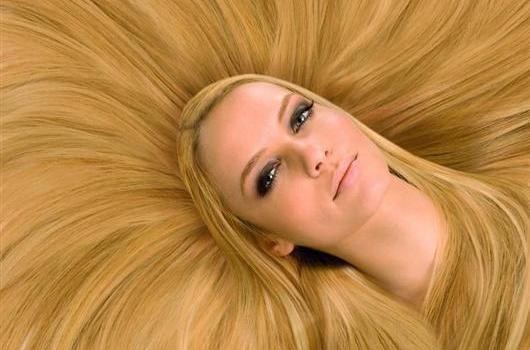 Instruction
Natural hair color depends entirely on the concentration of melanin containing dyes. Production of melanin occurs in the hair follicles. To return to natural color, we can safely use the wash, however, one does not need such procedure, and the structure of the hair this significantly deteriorates.
If your natural hair has a light shade and painted in a darker tone, consider the point that the dark pigment, unlike the light stays on the hair for a long time. So in this case you will have to complete at least four procedures of chemical washes, among which there should be an interval of two weeks. Be prepared for the fact that the hair does not get natural color and acquire a yellowish tint. But that's okay, just have to paint them in a tone that is closest to your natural color.
If, on the contrary, your natural hair have dark color, and painted in bright, bring back the natural look will be much simpler than in the first case. Wait until new roots. Come to the store and using the card colors will determine the tone of your natural hair, attaching to the roots of the painted strands. It remains only to choose the paint color that best suits you.
If your hair color differs from the natural only one or two colors, you can use gentle wash up facilities that do not contain in its composition of hydrogen peroxide and ammonia. Such washes can be purchased at specialty stores for professional hair care products.
Often the use of washes and hair dyes can cause excessive damage to the scalp and hair. After that it is recommended to start the procedure for recovery. Use a conditioner and masks from natural products that can be prepared at home. Refrain from use of Hairdryer, hair straightener and Curling irons.
Note
Given that repeated coloring is a great stress for the hair, sometimes it's easier to change the way, having a short haircut.
Useful advice
Do not expect that after the first dyeing, the hair will be the same as natural. It's not every hairdresser. However, with each subsequent coloring and haircut of the hair will be closer and closer to get closer to the natural color.