You will need
- long-distance trains,
- aircraft
bus
car.
Instruction
If we talk about how to get to Feodosia, the most comfortable in this sense seem to be a long-distance train. You can go from the Kiev railway station in the Russian capital on the train Moscow — Kerch. In this case, the journey takes only 23 hours. However, in this case, you must go to the station Vladislavovka, and then get her to Theodosia, either by train or by bus. In the first and second cases, this stage of the journey will take about an hour. There are direct long-distance train that goes from Moscow to Feodosiya. He leaves Kursk station approximately once a day. Journey time is about 26 hours.
Air communication between Moscow and Feodosia there. But there is an option to fly to Kerch, and then on the train or bus to Feodosia. As for the time, the flight to Kerch is 2 hours and 10 minutes and the trip from there by train or bus to Feodosia will take a couple of hours.
To Feodosiya can be reached by bus. In Moscow, he takes about once a day from the metro station "Novoyasenevskaya". It should be noted that the bus only to Feodosiya is not here, so you have to catch a bus on the route Moscow — Kerch. Since these buses have two drivers and don't stop for the night in a Motel, journey time is 25 hours.
Many Russian citizens go to the Crimea and, in particular, to Theodosia on their cars. There is a choice of routes. The first option is first to travel on the Federal road "Crimea", and then go for quality, but not the fastest way through the Belgorod and Kharkov. Here you really get to Feodosia somewhere for the day. If you choose the second option, you have to go through the Bryansk, Kiev and Kherson. In this case, the road will be longer — about 26-27 hours. There is a third option of a trip to Feodosia to go through Voronezh, Rossosh, Lugansk and Donetsk. This option over time is comparable to the first approximately 24 hours.
Advice 2: How to get to Bakhchisaray
Bakhchisaray – a great southern city with a special flair. Once there was placed the center of the Crimean khanate. Now the importance of Bakhchisarai fell slightly, however, a small flow of tourists regularly visit this interesting locality.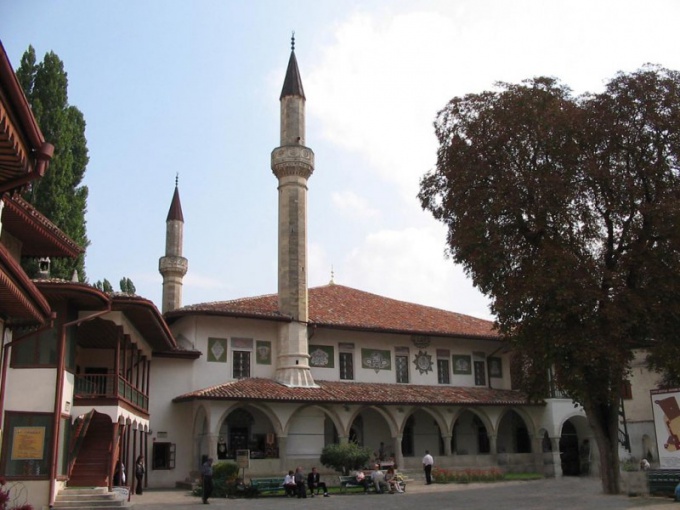 Instruction
Get transport. The easiest way to get to Bakhchisarai to come here on the highway. If you travel from outside of Crimea, it is necessary to focus on the road E-105 from Melitopol or E-97 from the side of Kherson. From the heart of Crimea, cities of Simferopol, you need to go on the road НО6.

Private transport from Simferopol can be reached within 20 minutes. The bus is about 30 minutes from the West bus station. It is worth noting that from Yalta to Bakhchisarai regular posts there. Therefore, can only be reached by private vehicles. In addition to buses to the city run taxi. Long-distance transport stops at the bus station, located about 2 km from the city centre.
Use rail. To get to Bakhchisarai possible by rail. If you get from outside the Crimean Autonomous Republic, then initially you should get to Simferopol. If the route you are lucky, you can get to the train station. The train goes from Simferopol, about 40 minutes. Suburban train overcomes the same distance in 1 hour.
Go to Yalta by plane. In the city the airport is missing, however, nothing prevents you to reach by air to Simferopol. From there you can get to Bakhchisarai the above ways. If you have a long journey and I want to come to warmer climes as quickly as possible, the aircraft will be the most viable option.
Visit to Bakhchisarai via Maritime transport. Again it should be clarified that the city is not a port. Therefore in any case have to be done on the vehicles or on the trains. However, to completely eliminate this kind of movement is not necessary. There is something romantic to travel by sea.

Sea transport to get to Evpatoria, Sevastopol, Yalta, Feodosia and Kerch. The most preferred item in our case - Sevastopol. Thence along above the highway НО6 you can go directly to Bakhchisarai (30 km). In other cases it is necessary initially to come to Sevastopol or Simferopol. From there to get to Bakhchisarai.