You will need
- 3 tablespoons butter;
- 3 tablespoons of olive oil;
10-12 potatoes of small size;
- coarse salt;
- 1 small onion or 4 bulbs shallot varieties;
- half a teaspoon of red pepper flakes (optional);
4-6 sprigs of thyme;
- 100 g of bacon.
Instruction
Preheat the oven to 190C. Melt butter and mix with olive, off to the side. Shape with a diameter of about 25 to 27 cm greased with a little oil.
Peeled potatoes and onions cut as thinly as possible. Put potatoes in a form vertically, occasionally adding onion rings. Salt potatoes with onions and sprinkle with red pepper flakes. Pour evenly the mixture of oils.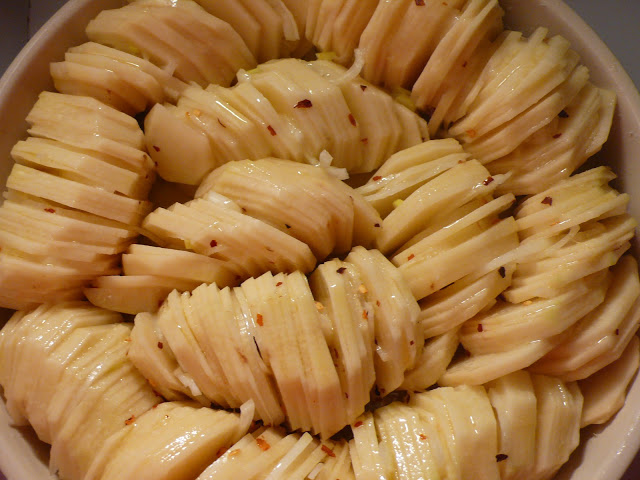 Bake the potatoes for 80 minutes. Shortly before the end of baking time, cut the bacon cubes and fry in a pan without oil until Golden brown.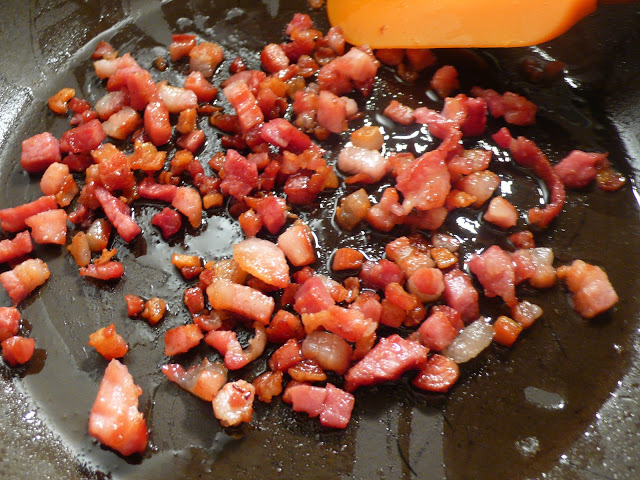 Take out the potatoes from the oven, evenly spread him bacon bits and sprigs of thyme. Return to the oven for another 35 minutes. Ready crispy and flavorful potatoes immediately serve.