Instruction
Autobiography – it is an independent description of the life, written in a free form, but still demands it. Using autobiography, the employer not only receives the additional information to better understand the personality of the future employee, but also looks at how well you are able to make your biography.
Start autobiography with your name, surname and patronymic, specify the year of birth and place of registration. Should get the following: "I, Ivanova Anna Ivanovna, born in 1988, living to the address: Krasnoyarsk, Mira str., 14".
After you've submitted, please provide information on your education in a logical order it is received. If there is a need to specify a common school education. But usually the description starts with special education, indicate years of study, name of educational institution, speciality.
The following paragraph biographies indicate completed courses, courses, trainings and seminars, additional education. Be sure to include the years of passage of a course and the topics of all courses and trainings.
Next, describe the experience. This is a secondary information block autobiography. Start with the first job, specify the time during which you worked at this place, position and name of institution, organization. In chronological order, list all of the following place of your work. Here tell us about the achievements at work, awards.
If, in addition to the basic work, you teach at an educational institution, lectures, etc., and be sure to include this information. Can specify the composition of the family. At the end of your autobiography, specify the total work experience, put the date of writing and subscribe. If several sheets, sign every.
Advice 2: How to make graduation newspaper
Wall Newspapers dedicated to the graduating class, have become one of those good traditions, without which it is difficult to imagine a school holiday. They never get bored, although its message seems to be as old as the world. The most important of them is to show how 10 years have changed those who once scared and timid flock crossed the threshold of the school. And it's interesting to see both parents and teachers, and, of course, by the graduates. Therefore, the registration of final newspaper is undoubtedly an important and responsible event.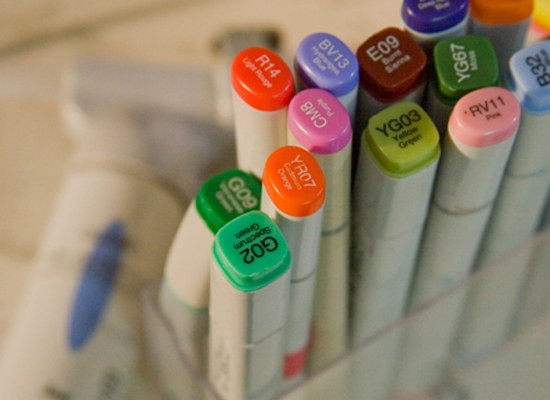 Instruction
As a rule, at the beginning of last school year, discuss the question, as will be the exhaust. This usually requires the solution of many organizational matters, including financial. Small funds and provide for the issue of the newspaper, especially if you want to order its production in the printing. The issue of ordinary wall paper requires less money, but paper, paint, markers, colored paper, money for printing photos, you will definitely need.
Work on the design of the newspaper, at least start a couple of months before graduation. You have to pick up a lot of material, and the design may take more than one day.
Determine who will deal with the newspaper. You need to at the issue answered at least a few people. Very well, if the editorial Board will include guys who have a little experience in journalism. If not, then look for friends of newsmen. They might be able to throw some interesting ideas and to give any technical advice.
Ideas for your future newspaper can be search the Internet. Of course, well, if you have your own. But don't be afraid to use and the finished projects. Anyway you have other classmates, teachers, events, with you in school was a unique story, so no repetitions.
Gather and make a preliminary plan for the future of the newspaper. Think of what you can see her at all. Maybe you want to make it like the plot of "the time machine", in frames of newsreels, vintage Caravel or modern comics. Maybe you decide to make everything "simple but tasteful" and place beautiful photos, interviews, memories of teachers, parents, funny stories, etc.
Determine what materials you will need for registration. Begin to collect photos of the baby (even with two to three years), modern, story photo. Surely each of you have been to some other classes, participated in competitions and festivals, go Hiking, etc. to See it again and remember to be nice.
Ask them to write each graduate the most interesting, memorable, funny, etc. the time of his school career. It can be inserted or the album, or in your newspaper.
Take the interview, if possible, the first teacher of this class, as well as someone from the subject teachers, the homeroom teacher. You can ask them to make wishes to the graduates.
When you decide what material for the paper is sufficient, make its layout. Plan exactly where everything will be placed, which need signatures, etc. it May be that something else is not enough. Work on additions and proceed to implement their ideas.
Note
Form of presentation – narrative, first-person singular.
Useful advice
Writing autobiography, preferably by hand, on a sheet of A4 paper; you can apply for a autobiography on a special form. All information is provided in chronological order.